Whether you love presentations or hate them, you'll likely need to create one at some point in your career. This can be particularly nerve-racking, but one surefire way to wow your audience and feel more confident about delivering your message is a well-designed deck. Instead of putting your audience to sleep with text heavy slides they'll never remember, it's easier than ever to create stunning visual aids that will help you shine.
This guide is packed full of tips and resources that will help you learn how to create presentations that are beautiful, memorable, and make an impact.
The Golden Rules of Presentation Design
From learning to how structure your presentation and tell a compelling story, to using elements like color, fonts, and visual resources to emphasize your message, it's important to make sure you have a full understanding of what goes into the presentation design process. These articles include helpful information, tips, and tricks for how to create presentations, including an overview of some golden rules of presentation design.
Free Color Palette Resources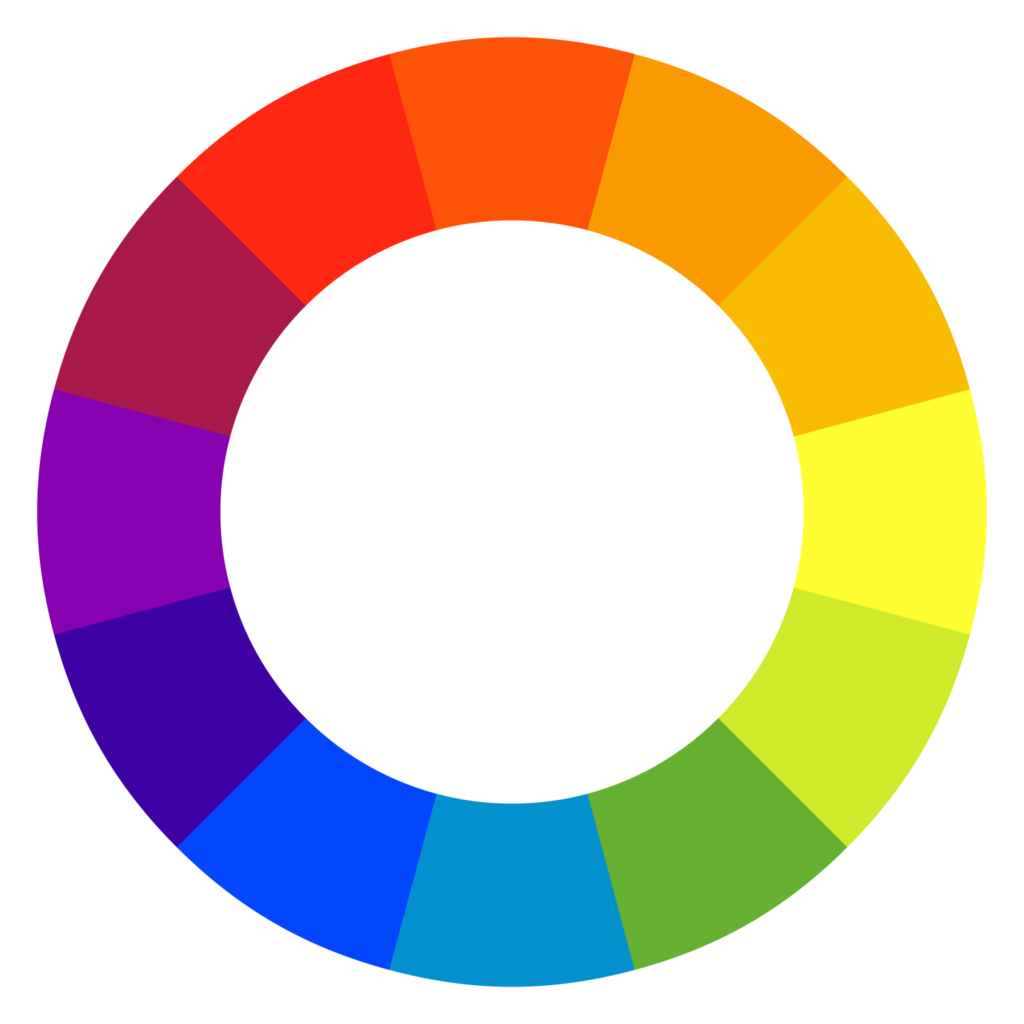 Color is an important element of presentation design. When choosing colors for your presentation, it's important to keep it simple and only use 3-4 colors max in your design. You also want to make sure that your presentation is high contrast and that you make sure you optimize your color choices for accessibility so it's easily readable. You can also add custom color palettes like, for example, your brand colors and use those throughout your presentation.
Here's an example of a slide that uses four colors: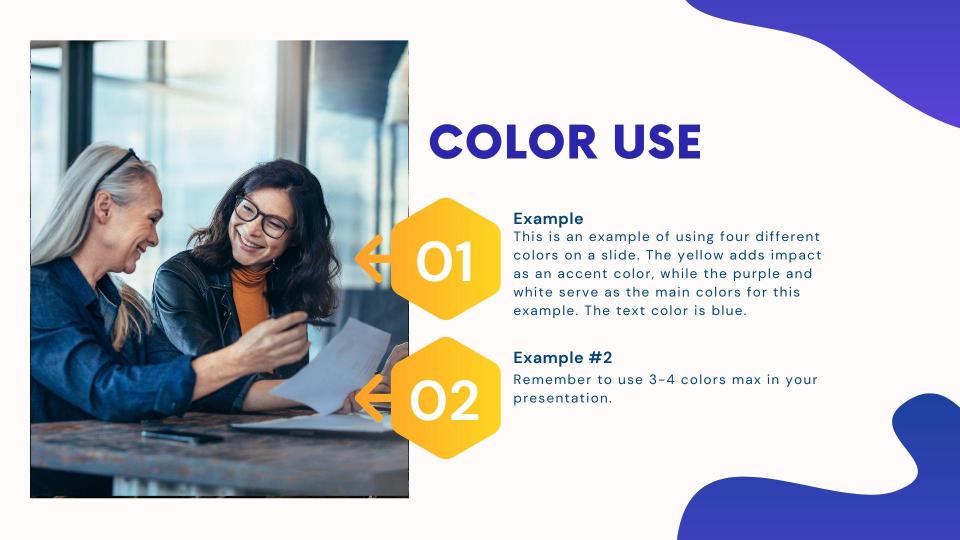 To get started, you can use color palette generators for inspiration. Here are a few free options:
Free Font Resources

Fonts are another key building block of presentation design. Using a maximum of 2 fonts is recommended to ensure visual consistency throughout your deck. You also want to make sure your font choices are easily readable. Sans Serif fonts are generally easier to read than Serif fonts. You also want to make sure your font is at least size 24 point or above.
Here's an example of slide that uses multiple fonts: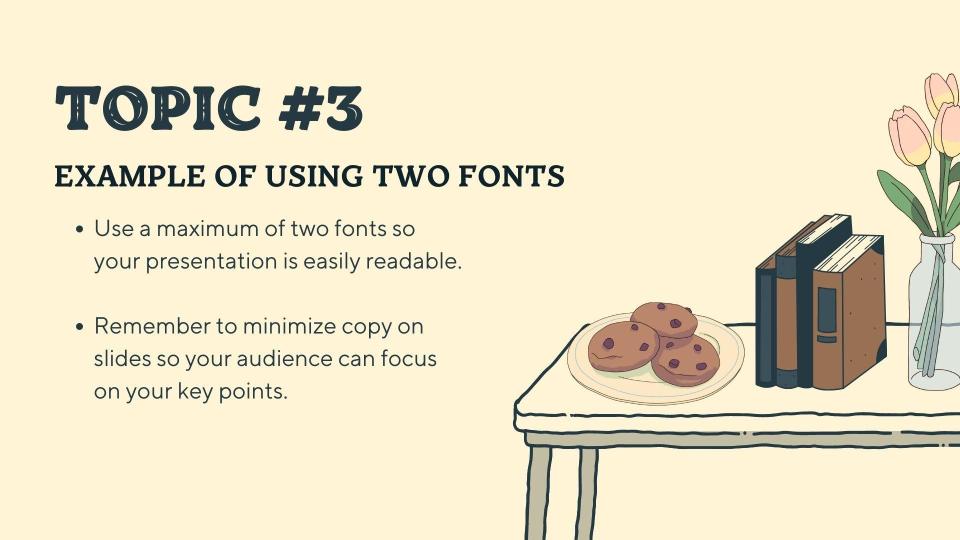 Browse these free font resources for inspiration and download fonts to use in your next project:
Font Pairing Tools
Visual Resources

Using visual resources is a great way to help communicate and emphasize your ideas. You can use images like icons and photos to help summarize key points, illustrate complex concepts, and add visual interest that will help make your presentation more memorable. Noun Project has over 5 million icons and mission-driven photos. With one of the most extensive and diverse collections on the web, it's easy to search and find content for your slides.
Tips for using icons in presentations:
1. Summarize ideas with icons or use icons to replace bullets in a bulleted list of information.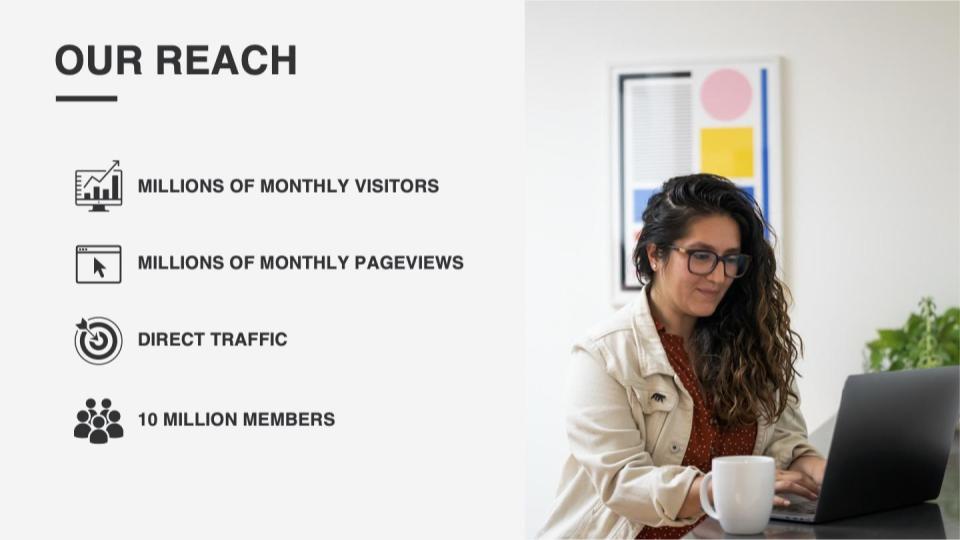 2. Maintain visual consistency throughout your presentation by picking icons that are a similar style and line weight. For example, if you choose a hand-drawn icon style for your presentation, make sure all the icons you use throughout your presentation are hand-drawn style icons.


3. Use icons to add visual interest and help move your audience through your narrative.

Tips for using photos in presentations:
1. Use engaging images that feature real people participating in real activities. Ditch the overly posed, corporate stock photos of the past and choose images that include a variety of ages, ethnicities, body types, sexualities and more so that no matter who's in your audience, they'll feel included.



2. Focus on a single image. Using one supporting image is enough – there's no need to include multiple photos on a single slide as this can muddle your message. If you need to show multiple photos to recap an event or show steps in a process, be sure to align your photos and use the rulers or grids available in your slideshow tool of choice. Give photos even dimensions and use thoughtful cropping.


3. Use images with copy space. This is a great way to incorporate visuals into your presentation. You can also pair images with copy space and icons to create a more impactful slide.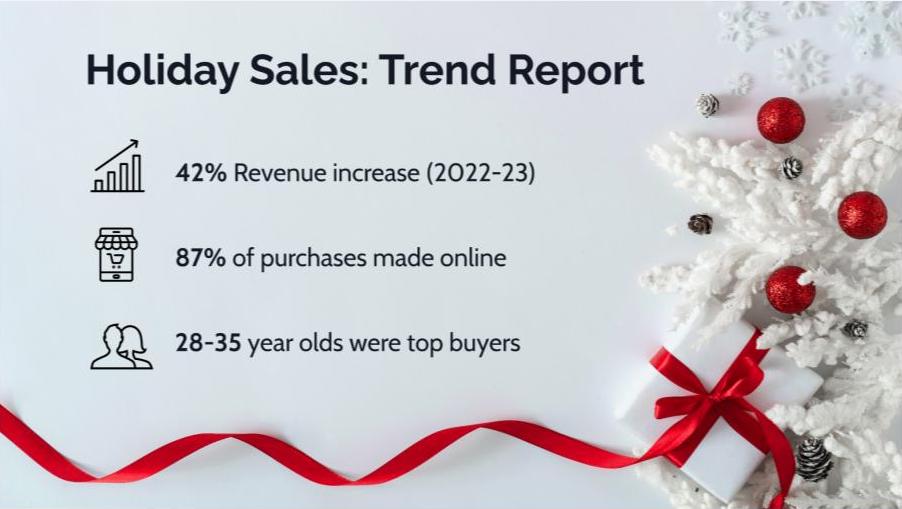 Accessibility Resources
Always design with accessibility in mind. Here are some great resources for incorporating accessibility considerations into your presentation design:
Slideshow Creation Tools

There are a variety of great presentation creation tools available. Here are just a few, we encourage you to experiment and find a tool that works for you:
Creating Infographics
Infographics can be a good way to share information with your audience as long as the infographic is easy to read. Here are two articles that walk through the infographic design process. These articles also contain information about tools you can use to design infographics:
Presentation-Friendly Content Links
In addition to searching Noun Project's extensive and diverse collection of 5+ million icons and photos, here are a variety of quick links to presentation-friendly content. All icons and photos on Noun Project can be used for free with attribution to the creator.