Get a head start on planning your marketing and promotion activities throughout 2024 with our free content calendar.
Whether you're a marketer, social media manager, or small business owner, you can view some of the holidays, milestone events, month-long themes and seasonal observations occurring throughout the year that we've compiled alongside a treasure trove of content linked for your use.
Table of Contents:
January 2024 Dates & Holidays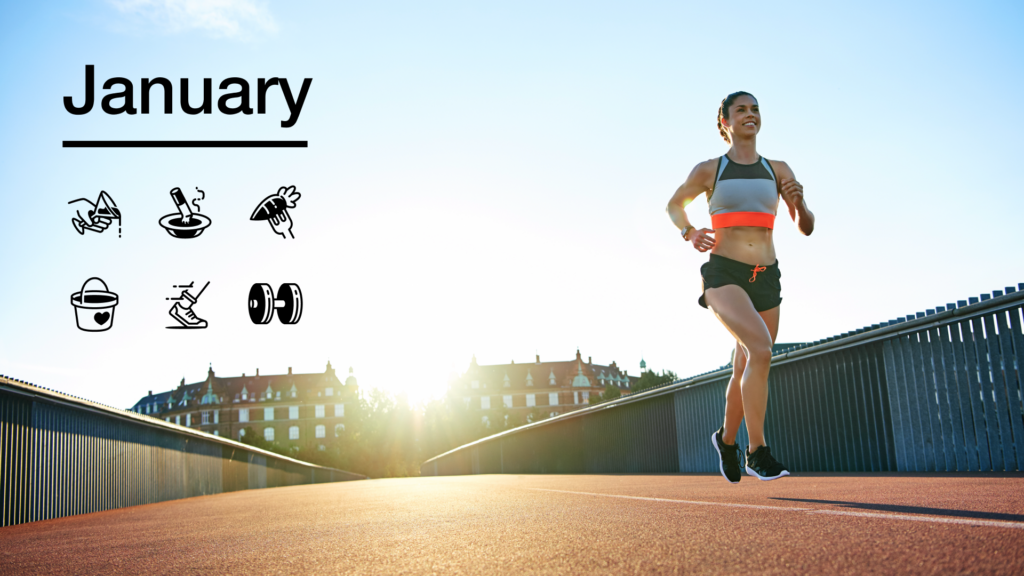 January is all about fresh starts, renewed commitments, and opening up new chapters. As cozy winter scenes continue, round out your materials with aspirational content focused on encouragement, goal-setting, fitness, and new beginnings.
January 15th is also Martin Luther King, Jr. Day, in honor of the late Civil Rights icon.
February 2024 Dates & Holidays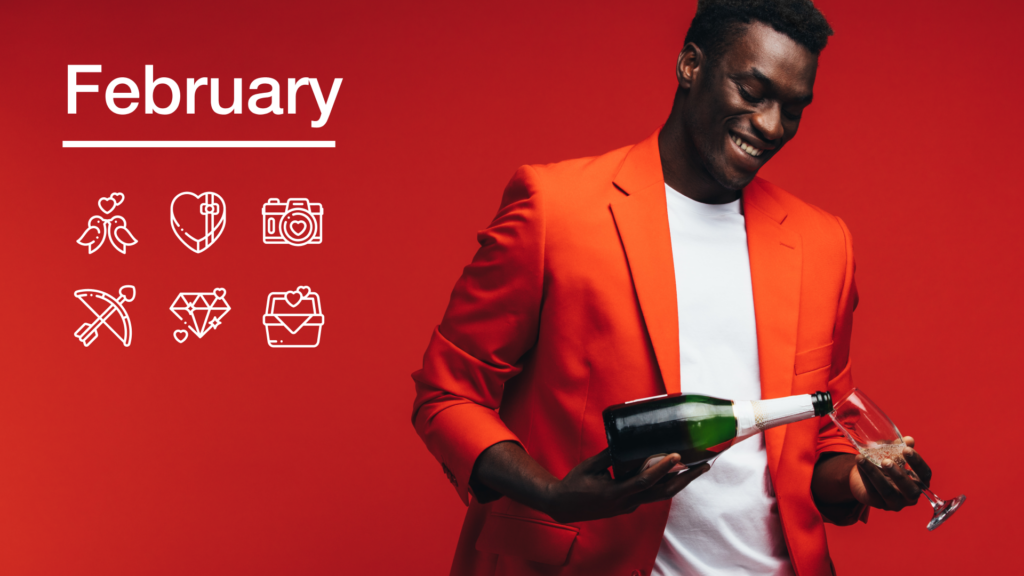 February is Black History month, where we celebrate and honor the contributions of Black artists, thinkers, pioneers, and change-makers throughout history. Valentine's Day (Feb 14th) also occupies the public conscious as we celebrate love in all its forms. Think romantic reds, pinks, hearts, champagne, and cuddled-up couples.
And don't forget Punxatawney Phil on February 2nd, Groundhog's Day, as well as the U.S. holiday President's Day on February 19.
March 2024 Dates & Holidays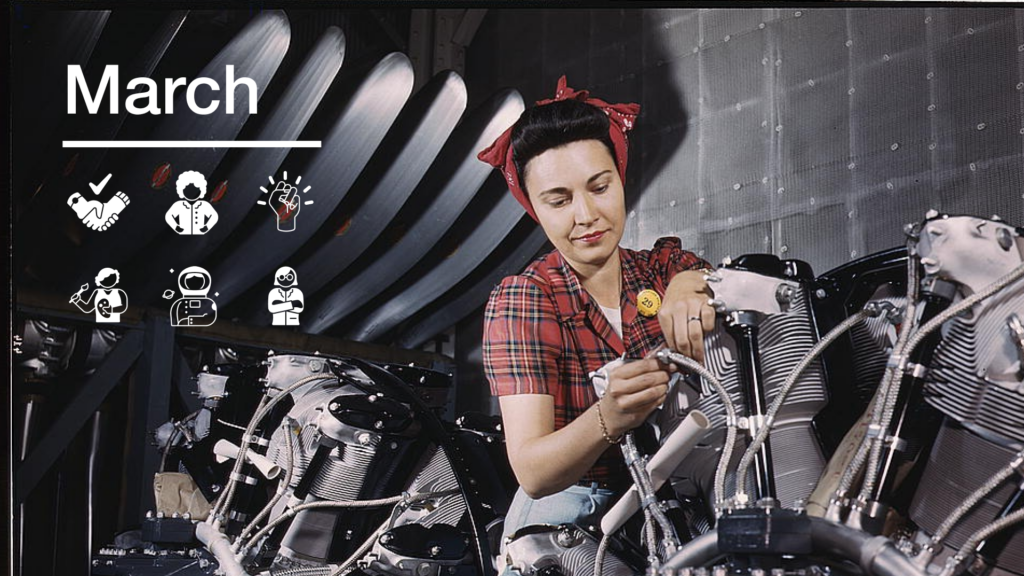 March is Women's History Month– the perfect occasion to elevate female voices and reexamine the progress of female representation in the media. It's also the time to start looking forward to spring: bright florals, colorful visuals and new growth.
Learn about our special initiatives like the Redefining Women icon collection or the Empowered Women and Women in STEM photo collections.
Celebrate March 21st – Downs Syndrome Awareness Day – with the heartfelt work of photographer Denis Kuvaiev.
Make the most of bright spring colors, pastel shades and floral motifs during Good Friday and Easter Sunday.
April 2024 Dates & Holidays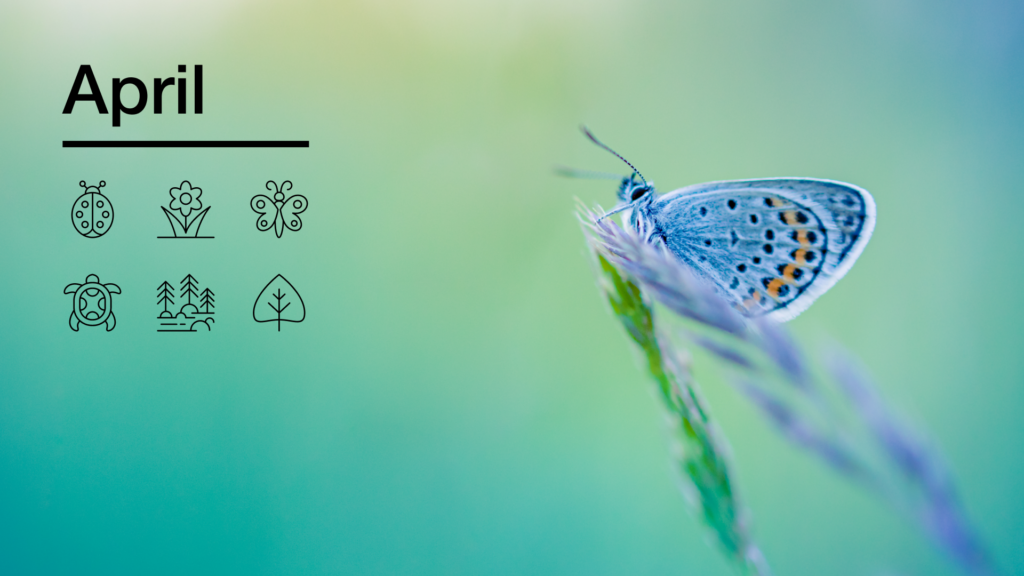 April is Earth Month, in which people put their focus on environmental causes and appreciation of nature and the outdoors. While no shortage of doom and despair tend to dominate environment-related news cycles, photo and icon download trends point upwards: awe, wonder, regeneration and stewardship – with an inspired appreciation for the planet and its flora and fauna.
May 2024 Dates & Holidays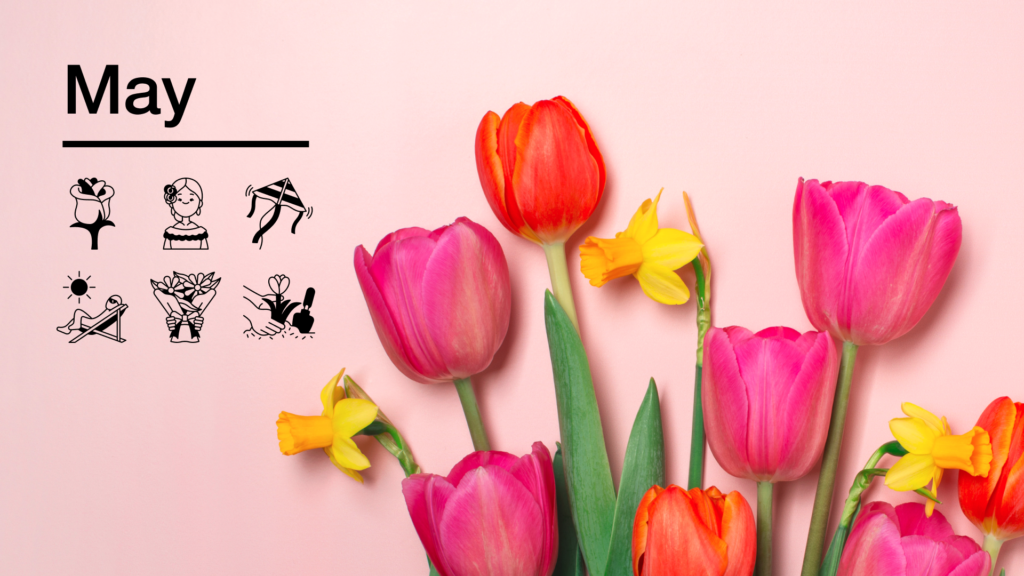 May is the peak of spring and holds the promise of summer: good weather and sunnier days ahead. It is also both Asian & Pacific Islander Heritage Month and Mental Health Awareness Month. Find cheery photos and icons of flowers in bloom, Mother's Day bonding, and content focused on mental wellness.
June 2024 Dates & Holidays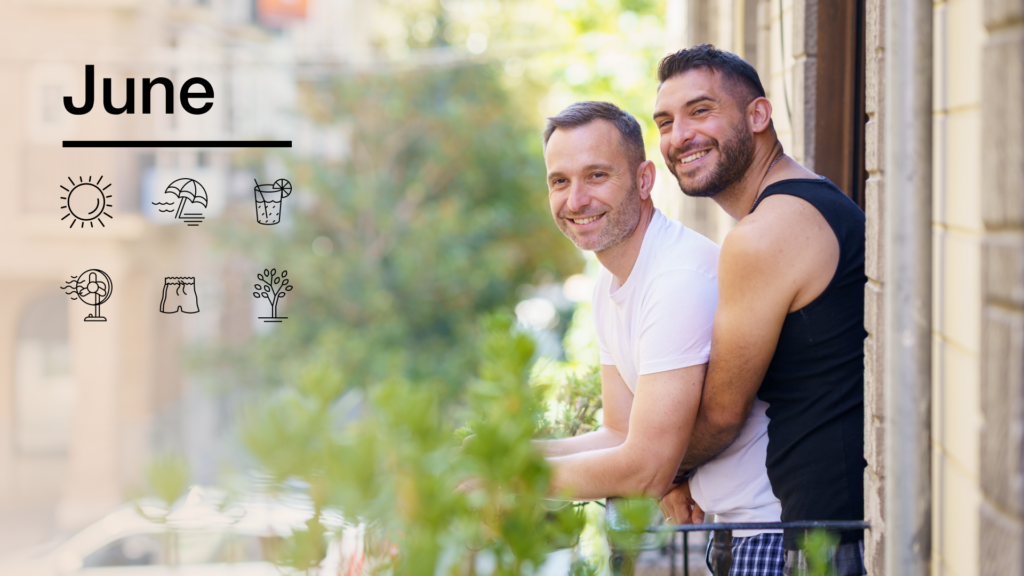 June marks the start of Summer and Pride Month: carefree days and celebration. Find diverse and inclusive photos that celebrate the LGBTQ+ community, and enjoy our free public domain Pride Iconathon collection covering topics in queer history and culture. Now is the season to explore upbeat visuals that usher in those great summer vibes: outdoor recreation, leisure, fun, and Father's Day. 
Also note the month Muslim holiday Eid al-Adha falls on June 16th, and June 19th marks Juneteenth,
July 2024 Dates & Holidays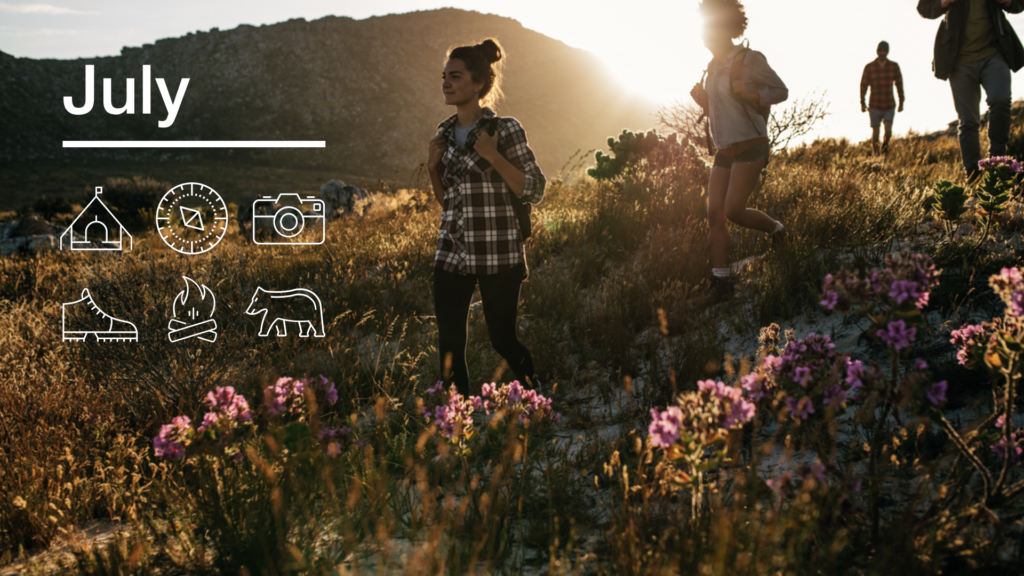 In the peak of summer, July is alternately known as National Parks & Recreation Month, Picnic Month, or Grilling Month. If you haven't noticed, a certain trend is emerging here: calls to get outside, enjoy the great outdoors, and soak up as much summer as possible.
August 2024 Dates & Holidays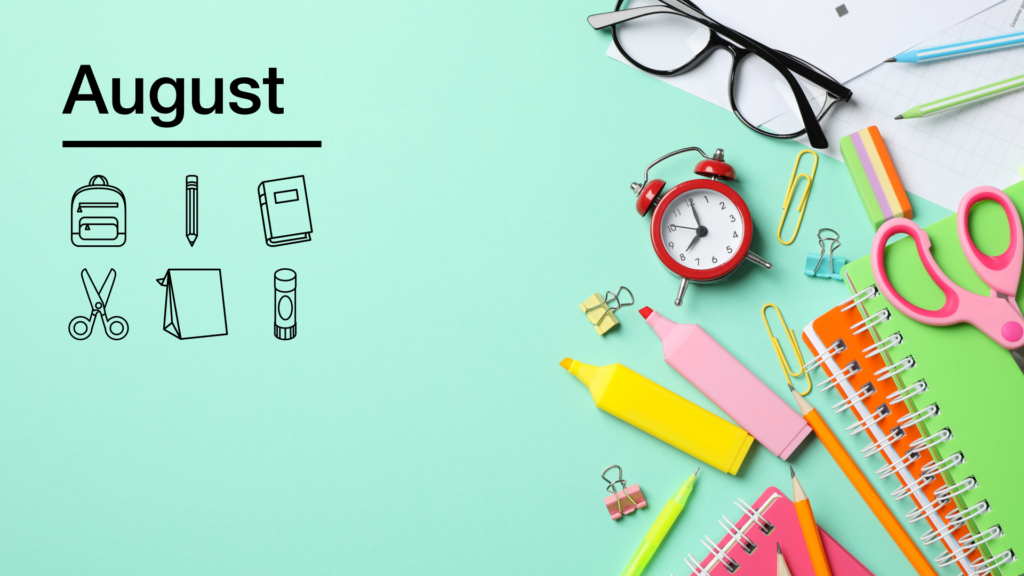 August is Back-to-School season! It's time to prep for an exciting year ahead with our free teacher resources, classroom-friendly photos, and educational icon collections that make lessons even more memorable.
September 2024 Dates & Holidays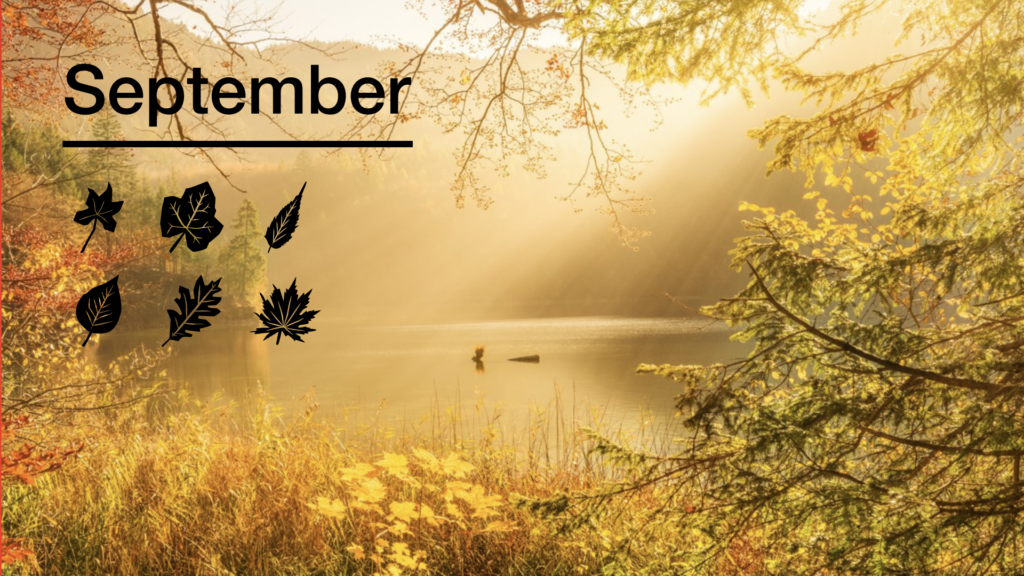 September continues back-to-school season and marks the transition into fall. Start getting your knit caps ready and snuggle up with a PSL as you browse hundreds of cozy photos of changing leaves, and quaint icon collections that serve a delightful touch of Cottage-core.
September 15 also marks the beginning of Hispanic Heritage Month, which continues until October 15th.
October 2024 Dates & Holidays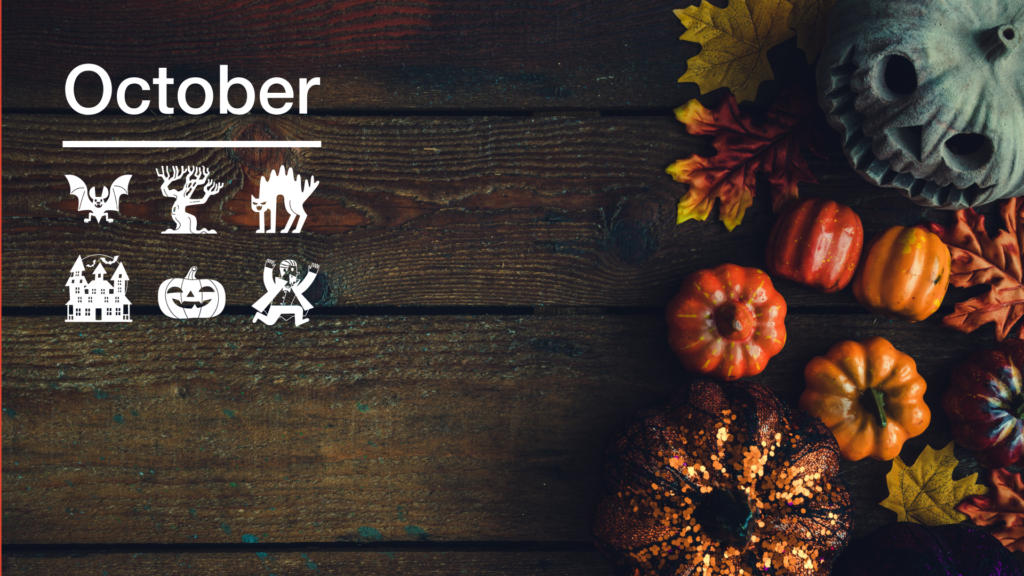 Two words: Spooky Season. As we approach the haunted holiday, get ready to spook up some autumnal delights with hundreds of Halloween icon collections, from the cute & kid-friendly to the utterly macabre (and several shades of spooky hilarity in between). Need to take your Halloween spirit beyond the screen? Check out some of our Halloween craft ideas.
The Jewish holidays of Rosh Hashanah and Yom Kippur also fall on October 2nd-4th and 11-12th, respectively. October is also recognized as LGBTQ+ History Month, with National Coming Out Day on the 11th.
November 2024 Dates & Holidays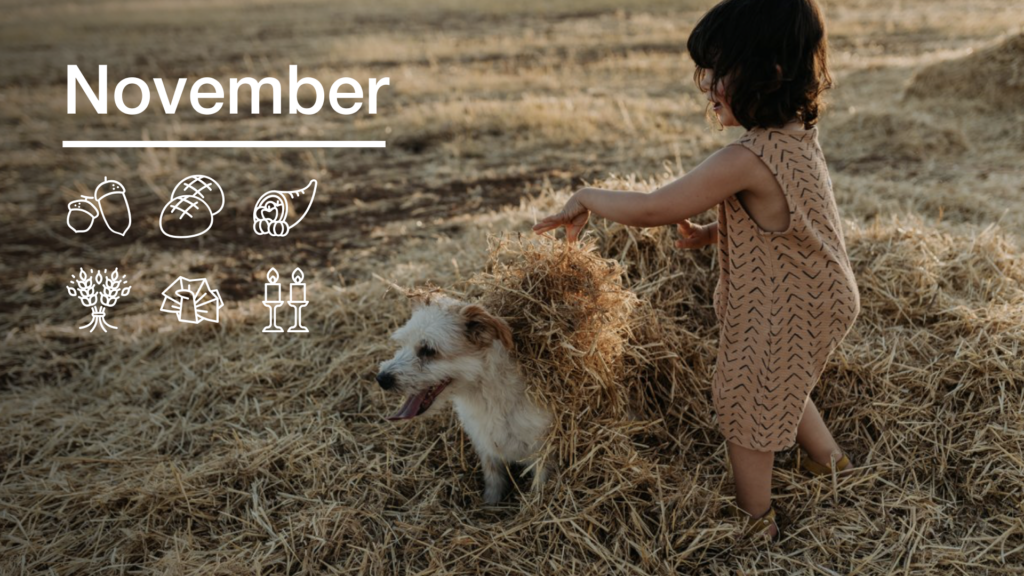 November is all about food, feasts, and family – and taking stock of all the things you're grateful for. As those Autumn vibes continue, however, don't neglect to start gearing up for the Christmas season, the commercially busiest time of year – especially to help audiences get their shopping done in time.
In the U.S., November also marks American Indian Heritage Month, a chance to acknowledge the many contributions and achievements of native peoples.
December 2024 Dates & Holidays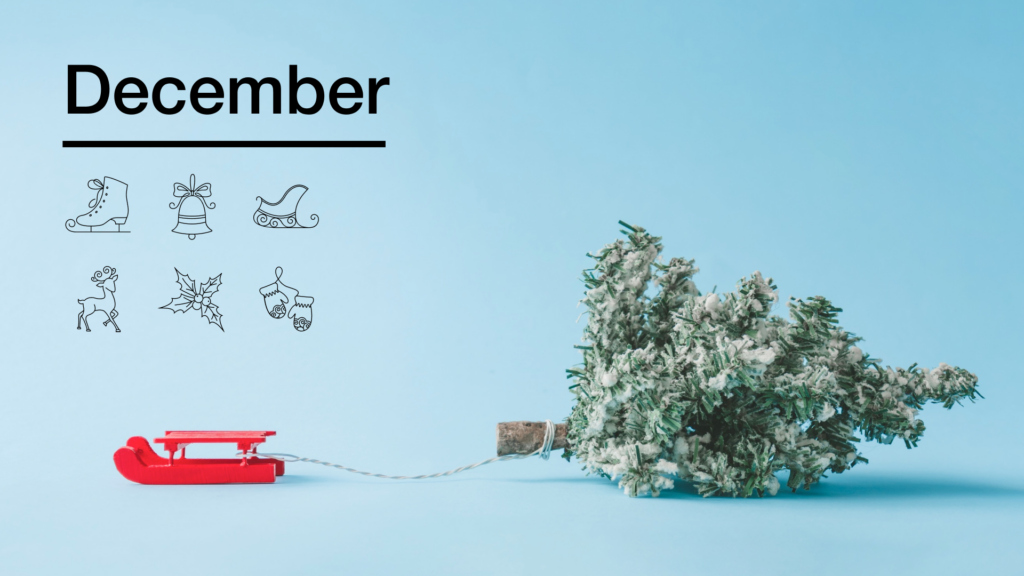 Snowflakes, hot cocoa, scarves, sleigh rides and gifts: the holidays are here and December is all about merrymaking. Find cheery and festive photos of family gatherings, Christmas decorations and Hanukkah icons to make the season bright (Also note: 2024 is a year in which the first day of Hannukah falls on the same day as Christmas, December 25th). As another year draws to a close, December is also a time for reflection and retrospection.
---
Using Icons and Photos in Your Content