Visual language has the power to shape, reinforce, and change our perceptions. For decades, research has shown powerful connections between the images we see and how we see ourselves and others in society. But according to a 2022 study, less than 1% of visuals in media and advertising depict members of the LGBTQ+ community, and some of the most commonly used imagery often reinforces outdated stereotypes. This lack of representation is evident across a range of visual resources, including iconography.
In June, Noun Project joined forces with Out & Equal, the premier organization working exclusively on LGBTQ+ workplace equality, Human Rights Campaign, the largest LGBTQ+ political lobbying organization in the U.S., and Canva, one of the world's best-known tools for design and publishing, to host an Iconathon design workshop dedicated to creating new icons that help fill critical content gaps around representation of the LGBTQ+ community.
The Design Process
On June 10, Iconathon participants gathered at the SF LGBT Center and worked together to create over 70 sketches that champion better LGBTQ+ representation in iconography. Developed in partnership with Out & Equal and Human Rights Campaign, the list of referents participants worked to visually define included a range of terms like Ally, Chosen Family, Gender Expansive, Transitioning, and more.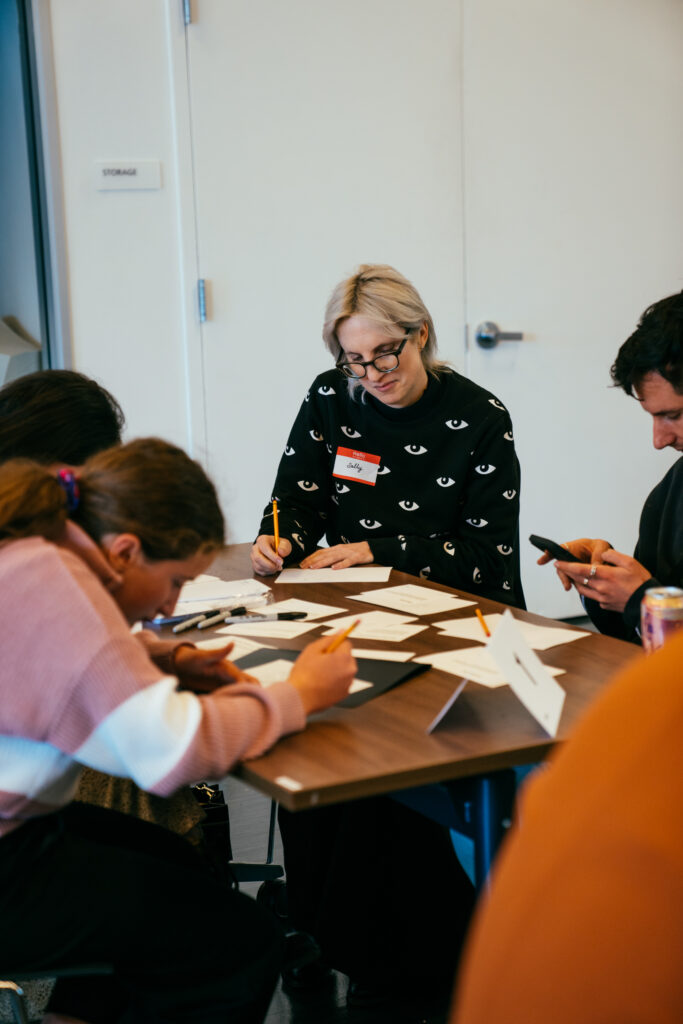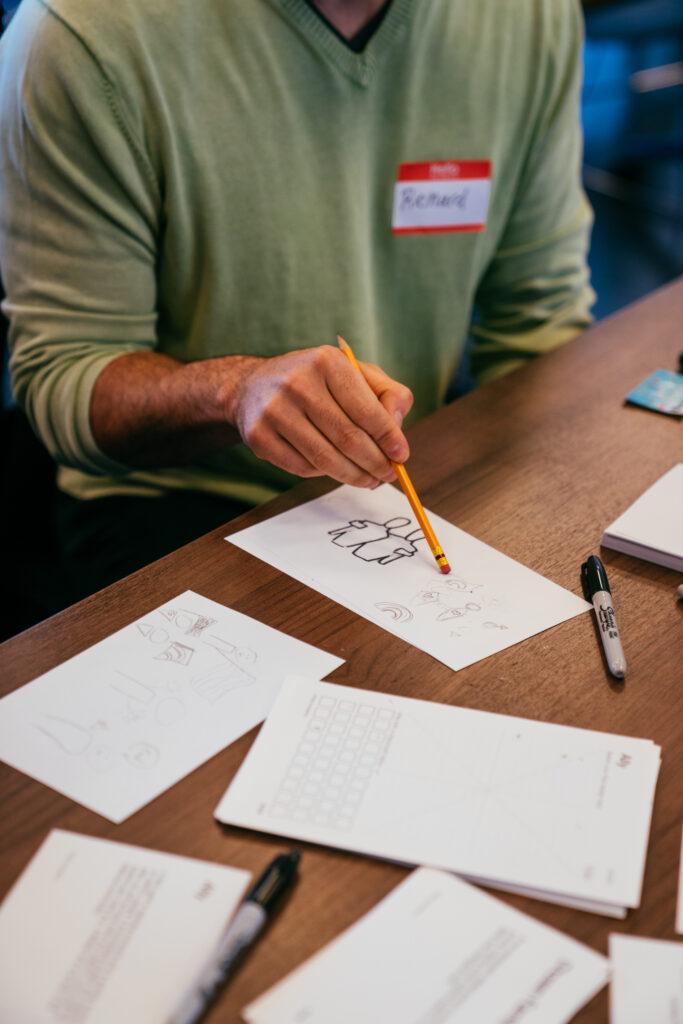 Iconathon participants sketching concepts for new icons
After sketching, participants voted for the designs they felt best represented each term, which was followed by design critique and discussion. Each team shared the decisions behind the design choices they made when sketching for each term and the whole group of participants collaborated on ideas for how to best represent more complex concepts visually.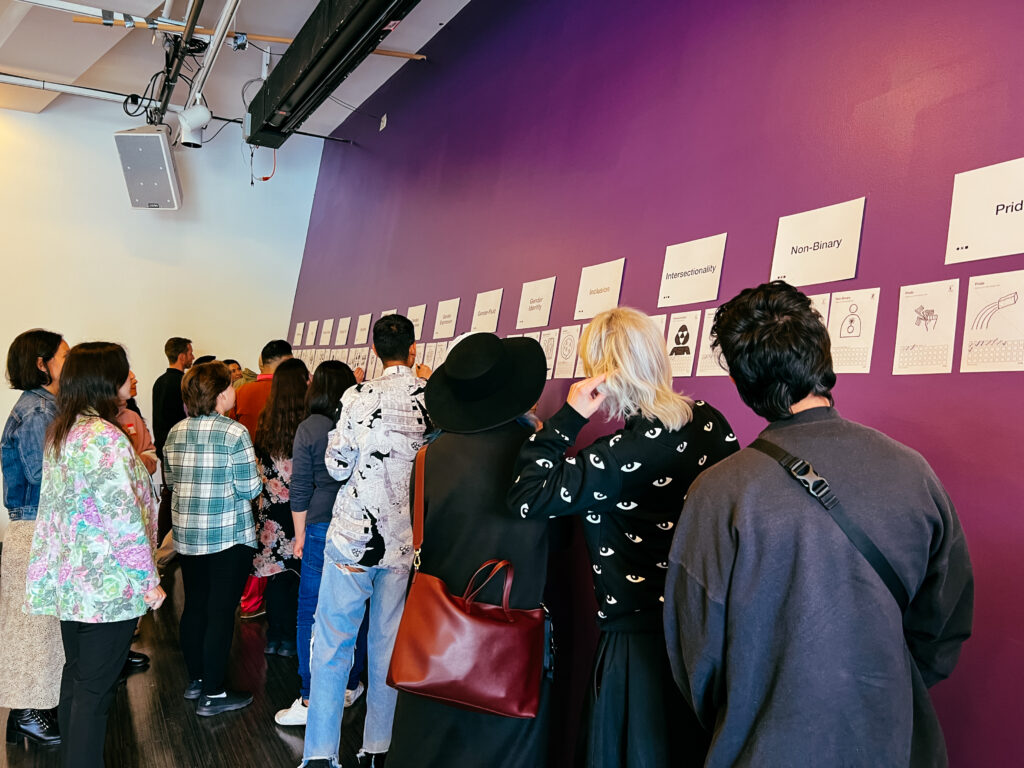 Voting and design critique of icon concepts
One particularly powerful example is the Pride icon, which was concepted by global creative executive and international RuPaul's Drag Race queen Genie Gurnani and Canva group product design lead CJ Jones. The "Pride" icon depicts a brick sailing through the air with a rainbow trailing behind it. This icon references the Stonewall Uprising on June 28, 1969, which was a movement-defining series of protests by members of the gay community in NYC in response to police raids.
"A brick flying through the air? That's an image our community will recognize right away! And for those who don't know, what an opportunity to look it up and find out. This little icon does more than represent the idea of Pride. It tells the story of an iconic moment when we fought back."

Genie Gurnani
The Pride Icon Collection
We're thrilled to share that the Pride Icon Collection is now available for download on Noun Project, free for everyone to use as Public Domain content. From terms like Ally and Advocacy to visual representations for Pride, Transitioning, and Gender Identity, this collection of 30 icons is dedicated to celebrating the LGBTQ+ community. There are many different ways to represent these concepts and many additional terms that still need visual representation, which is why we hope this collection will continue to grow over time to fill critical content gaps in iconography.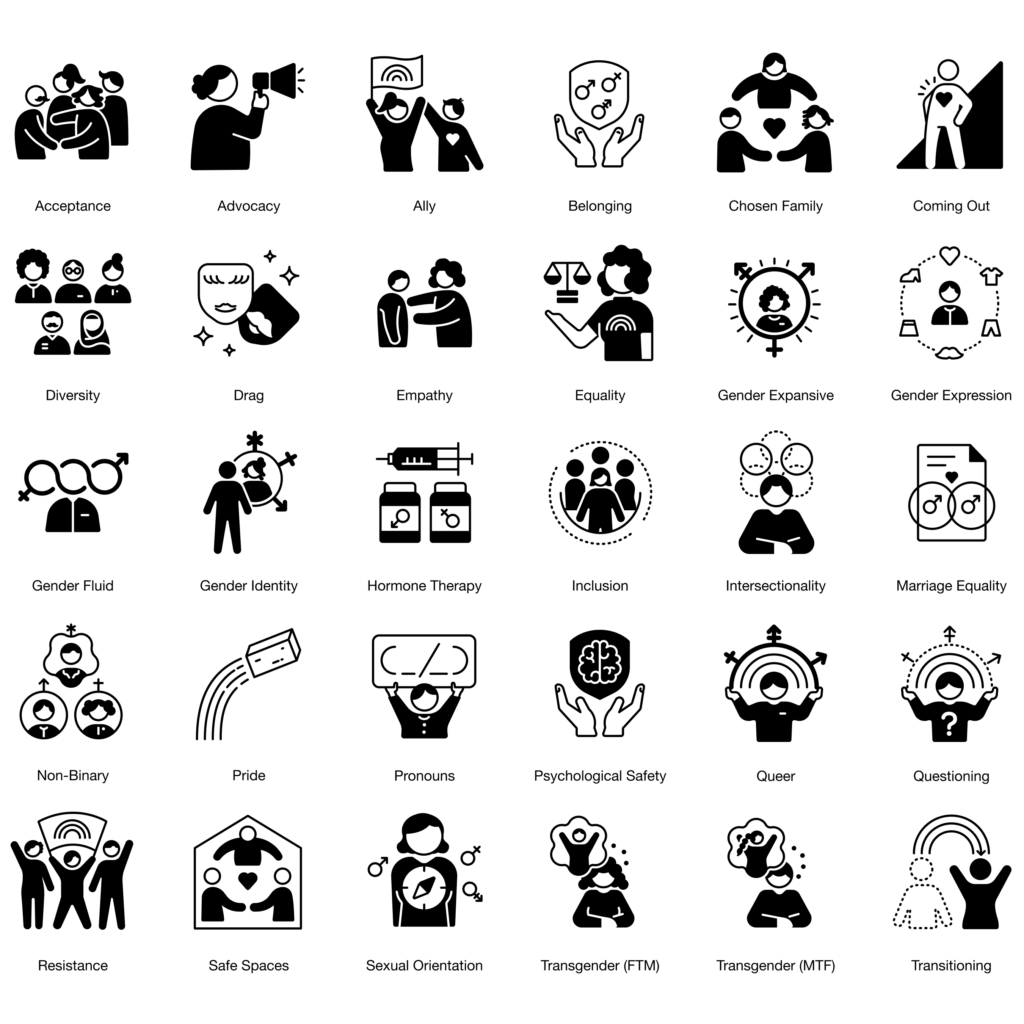 Noun Project worked with designer Elisabetta Calabritto to create the final icon designs based on the sketches and concepts from the Iconathon.
"As a member of the LGBTQ+ community, this project holds significant importance for me. It has provided a valuable opportunity to introspect and challenge my own biases regarding LGBTQ+ representation. Through this project, I've aimed to create an inclusive set of icons that reflects the diversity and complexity of our community.

I envision these icons being utilized for promoting positivity and fostering constructive conversations, especially on challenging topics. Within the LGBTQ+ community, I've observed a growing polarization, and it's crucial for us to engage in open dialogues and actively listen to one another. Unfortunately, we still face discrimination and inequality in many parts of the world, and even in supposedly safe countries, our rights are under threat. If this icon set can contribute even in the smallest way to our progress and raise awareness, I would be genuinely gratified."

Elisabetta Calabritto
At Noun Project, we believe the visual resources we have access to should reflect the rich diversity of the world we live in, so that everyone has the opportunity to share and use more inclusive content. This collection has been released with a Public Domain license because we want these icons to be used far and wide, in classrooms, conference presentations, and beyond.

Thank you to our Partners:

Launched in 2013, Canva is a free online visual communications and collaboration platform with a mission to empower everyone in the world to design. Featuring a simple drag-and-drop user interface and a vast range of templates ranging from presentations, documents, websites, social media graphics, posters, apparel to videos, plus a huge library of fonts, stock photography, illustrations, video footage, and audio clips, anyone can take an idea and create something beautiful.

Out & Equal is the premier global nonprofit organization working exclusively on LGBTQ+ workplace equality. Through our worldwide programs, strategic corporate partnerships, and sought-after events, we help LGBTQ+ individuals realize their fullest, most authentic potential, while supporting organizations in creating cultures of belonging for all. Our goal is to transform workplaces, inspire leaders, and galvanize systemic change. Together, we can develop truly inclusive cultures—inside our workplaces and out. That's the business of Out & Equal. That's the Business of BelongingTM.

By inspiring and engaging individuals and communities, the Human Rights Campaign strives to end discrimination against LGBTQ+ people and realize a world that achieves fundamental fairness and equality for all. HRC envisions a world where lesbian, gay, bisexual, transgender and queer people plus community members who use different language to describe identity are ensured equality and embraced as full members of society at home, at work and in every community.

DesignOps Assembly was founded in 2017 as a small meetup of DesignOps leads in San Francisco who were looking for community and ways to learn and grow in our nascent discipline.
We turned towards each other, shared what we knew and watched in amazement as more and more people "like us" started joining the conversation.
Fast forward to today, DesignOps Assembly is now a global network of DesignOps practitioners at all levels, working in top Tech companies, boutique Design agencies, and everything in between. Along with virtual events and a slack channel, we also have 21 local chapters worldwide to provide opportunities for in-person connection.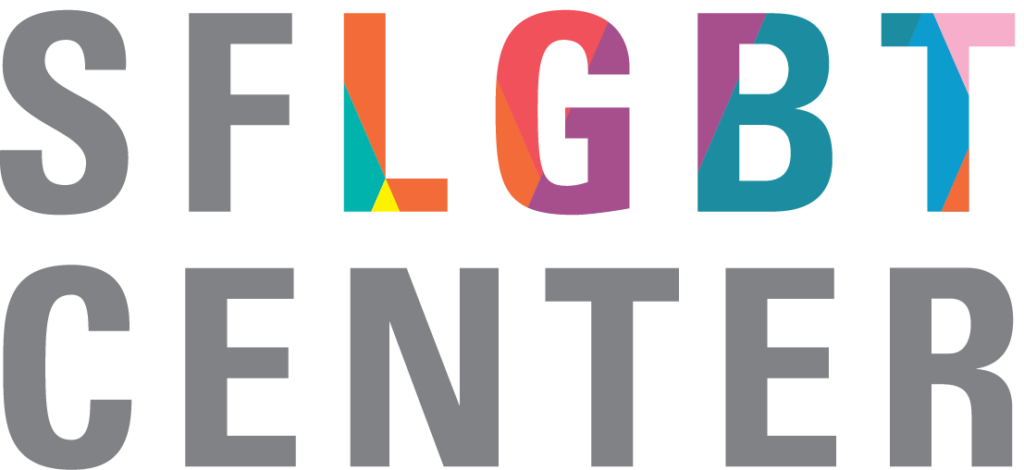 As the only organization serving the full spectrum of San Francisco's LGBTQ+ community, the Center is a central place for our community and allies to gather, organize, celebrate, and access services. We work to strengthen our community by fostering greater opportunities for people to thrive, offering aid in organizing for our future, celebrating our history and culture, and ultimately building resources to create a legacy for future generations. Our major program areas are Financial Services, Employment Services, Youth Services, Community Programs, Cultural Programs, and Room Rentals.