We're thrilled to announce that Noun Project is partnering with Out & Equal, the premier organization working exclusively on LGBTQ+ workplace equality, Human Rights Campaign, the largest LGBTQ+ political lobbying organization in the U.S., and Canva, one of the world's best-known tools for design and publishing to host an Iconathon design workshop dedicated to celebrating the LGBTQ+ community.
Visual language has the power to shape, reinforce and change perceptions. According to a 2022 study, less than 1% of visuals in media and advertising depict members of the LGBTQ+ community, and some of the most commonly used imagery often reinforces outdated stereotypes. This lack of representation is evident across a range of visual resources, including iconography.
"The LGBTQ+ community is a diverse, multicultural community, but this is often not how we see the community reflected or portrayed in media. When representation is limited, it becomes "normal" to think that you must present—act, dress, or look—a certain way to be representative of, and/or welcomed into a group and treated equitably. When greater, more diverse representation of the community is present and visible, the pressure to assimilate, hide, or cover aspects of one's uniqueness is lessened, and the courage and confidence to be one's more authentic self increases."

Michael Chamberlain (he/him), Out & Equal
It's critical that the visual resources we have access to reflect the rich diversity of the world we live in, so that everyone has the opportunity to share and use more inclusive content in their projects. During this Iconathon, attendees will work together to create new icons that celebrate and represent the LGBTQ+ community. From concepts like "gender expansive" and "advocacy" to "support system" and beyond, we'll explore a multitude of ways to represent terms that fill a critical content gap in iconography. The final icon collection inspired by this event will be vectorized and released into the public domain, free for everyone to use.
"By creating inclusive visual resources, we are able to showcase a fuller spectrum of LGBTQ+ experiences, capturing the intersectionality and complexity of our community. Inclusive visuals challenge harmful narratives, educate the public, and promote empathy and allyship, ultimately fostering a more inclusive and equitable society for all."

Carly Fox (she/her), Human Rights Campaign
Iconathon Details
Date: Saturday, June 10, 2023
Time: 10:00am – 3:00pm
Location: SF LGBT Center, 1800 Market Street, San Francisco, CA 94102
Space is limited, so please RSVP here.
About Iconathons
Iconathons are free community design workshops dedicated to developing and growing the world's visual language. With a focus on civic, DEI, and social good-centered content, Noun Project partners with world class organizations to help define and create new icons for the public domain that fill critical content gaps. Past Iconathon partners include The New York Times, American Red Cross, City of San Francisco, and Wikimedia Foundation.
Thank you to our Partners:
Presenting Partner:

Launched in 2013, Canva is a free online visual communications and collaboration platform with a mission to empower everyone in the world to design. Featuring a simple drag-and-drop user interface and a vast range of templates ranging from presentations, documents, websites, social media graphics, posters, apparel to videos, plus a huge library of fonts, stock photography, illustrations, video footage, and audio clips, anyone can take an idea and create something beautiful.
Global Partners:

Out & Equal is the premier global nonprofit organization working exclusively on LGBTQ+ workplace equality. Through our worldwide programs, strategic corporate partnerships, and sought-after events, we help LGBTQ+ individuals realize their fullest, most authentic potential, while supporting organizations in creating cultures of belonging for all. Our goal is to transform workplaces, inspire leaders, and galvanize systemic change. Together, we can develop truly inclusive cultures—inside our workplaces and out. That's the business of Out & Equal. That's the Business of BelongingTM.

By inspiring and engaging individuals and communities, the Human Rights Campaign strives to end discrimination against LGBTQ+ people and realize a world that achieves fundamental fairness and equality for all. HRC envisions a world where lesbian, gay, bisexual, transgender and queer people plus community members who use different language to describe identity are ensured equality and embraced as full members of society at home, at work and in every community.
Community Partners:

DesignOps Assembly was founded in 2017 as a small meetup of DesignOps leads in San Francisco who were looking for community and ways to learn and grow in our nascent discipline.
We turned towards each other, shared what we knew and watched in amazement as more and more people "like us" started joining the conversation.
Fast forward to today, DesignOps Assembly is now a global network of DesignOps practitioners at all levels, working in top Tech companies, boutique Design agencies, and everything in between. Along with virtual events and a slack channel, we also have 21 local chapters worldwide to provide opportunities for in-person connection.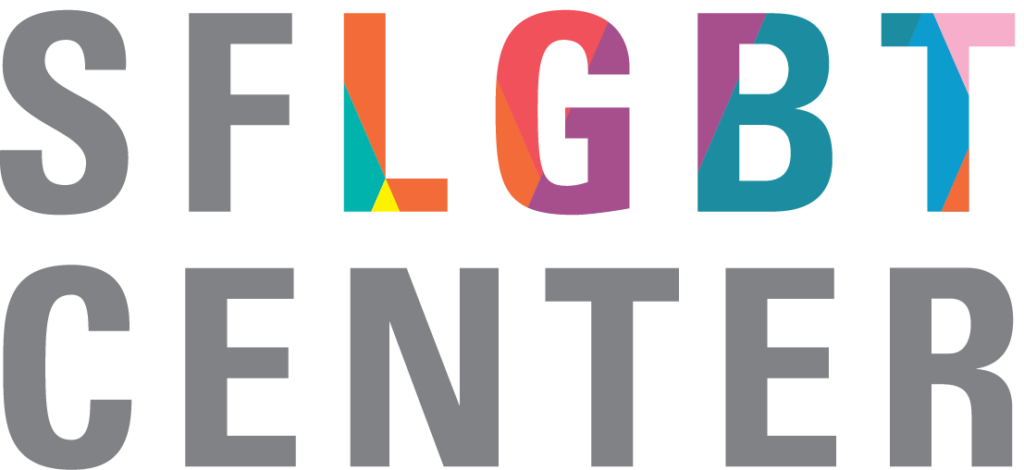 As the only organization serving the full spectrum of San Francisco's LGBTQ+ community, the Center is a central place for our community and allies to gather, organize, celebrate, and access services. We work to strengthen our community by fostering greater opportunities for people to thrive, offering aid in organizing for our future, celebrating our history and culture, and ultimately building resources to create a legacy for future generations. Our major program areas are Financial Services, Employment Services, Youth Services, Community Programs, Cultural Programs, and Room Rentals.