Image of two women walking and talking
The Centre for Ageing Better is a UK-based organization dedicated to combatting ageism and ensuring the well-being of older individuals. We spoke with the team at the Centre to learn more about their organization and their guidelines for creating more inclusive and realistic images of older individuals.
Tell us about the Centre for Ageing Better – what is your organization's mission and what programs do you offer?
The Centre for Ageing Better is a charitable organisation based in England that works to ensure that everyone can have a good later life. We mainly focus on making employment and housing age-friendly, as well as our 'Age-Friendly Movement' campaign to challenge ageism. An important element of this 'Age-friendly Movement' is our free-to-use and publicly available Age-positive image library, which contains more than 2,000 positive and realistic photographs of people over 50.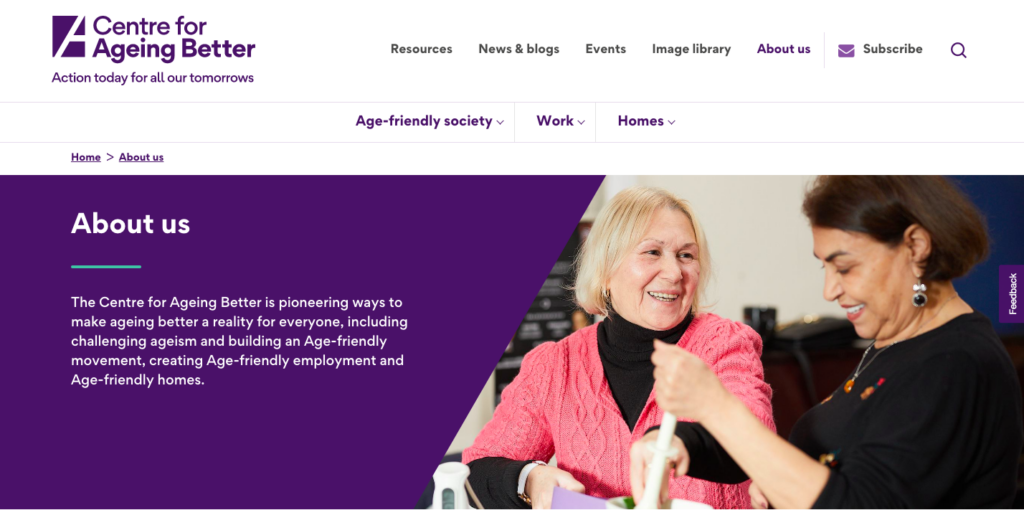 Why did you make your stock images and icons available for free use?
It's been really important for us from the beginning that these images are freely available to download. Our aim is for the library to challenge negative and stereotypical depictions of ageing across all channels and especially within the public domain. The more widely these photos can be used, the more likely this is to happen.
The photos are totally free for everyone – whether it's for use in your organisation, a newspaper article or for a presentation, anyone can view, download, and we are encouraging as many people as possible to use and share the images.
Why is visual representation of older individuals leading vibrant, full lives so critical to changing perceptions about ageing?
Ageism affects people of all ages, but its damaging impact is often felt most strongly as people age. It can manifest itself through discrimination in the workplace or people being denied access to potentially life-saving healthcare. It also takes many forms, whether through written language or media portrayals.
We know from our research that portrayals of age-related stereotypes can affect how we think and feel about others we perceive as 'old' or 'young'. Portrayals can also impact how we feel about our own ageing process.
These attitudes are often reflected in and created by the imagery we use around ageing. So, if we see photos of adults aged 50+ enjoying their older age, for example socialising, exercising or working, people will naturally start to view older people in a more positive and considered way. The impact of this kind of representation cannot be underestimated.
Being age-positive doesn't mean being naïve, though. We all have different views and experiences of ageing, and the image library aims to provide a truthful glimpse into the enormous variety that exists amongst older people. Age-positive doesn't mean showing older people only in a euphoric state or positive situation.
The overwhelmingly positive response to our image library shows us just how much appetite there is for positive photos that reflect a reality that's more in line with people's experiences of getting older.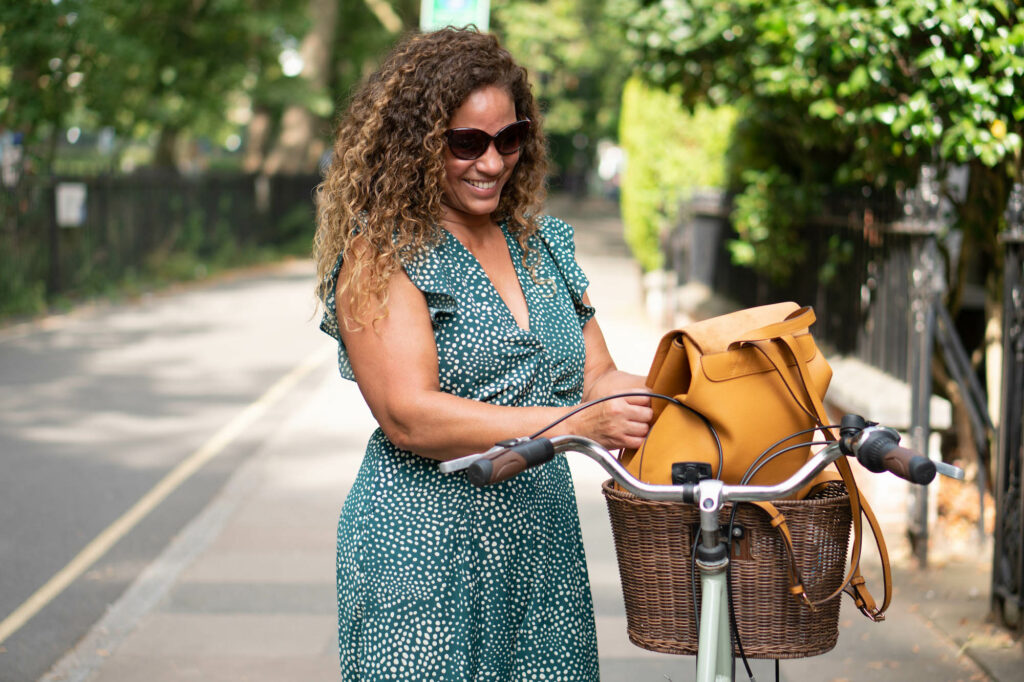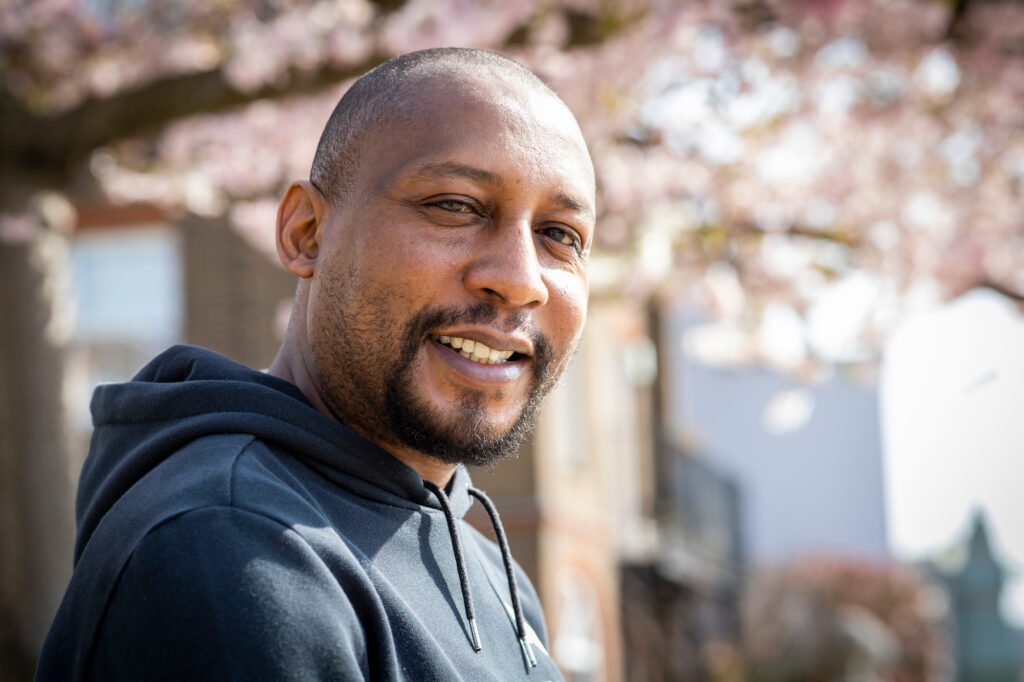 How does language, both verbal and written, play a role in positively representing older people? Which words do you suggest and which words should people avoid?
Like with imagery, the way we talk about age influences the way we feel about the ageing process and the way we act towards people of different ages. But the good news is that small changes to the ways that we speak and write about ageing can have a big impact. For instance, it's preferred to use terminology such as 'older person' instead of 'elderly'.
People can find out tips about making their language more age-inclusive by reading our 'Challenging ageism' guide. It's designed as a practical tool to support organisations in communicating about ageing and older age.
What type of content do you believe is missing from photos and icons of older people that you'd like to see more of?
Generally speaking, there's a real dearth of images of older people, and the photos that are available are extremely limited. Non-age-related search terms on google or other image libraries usually don't show older people. But like all age groups, those aged 50+ are not a homogenous group of people. We'd like to see more images that reflect the diversity of getting older; LGBT+ older people, older and Disabled people, people from Black, Asian and Minority Ethnic backgrounds. Older people working, socialising, exercising, spending time with their loved ones. The list goes on!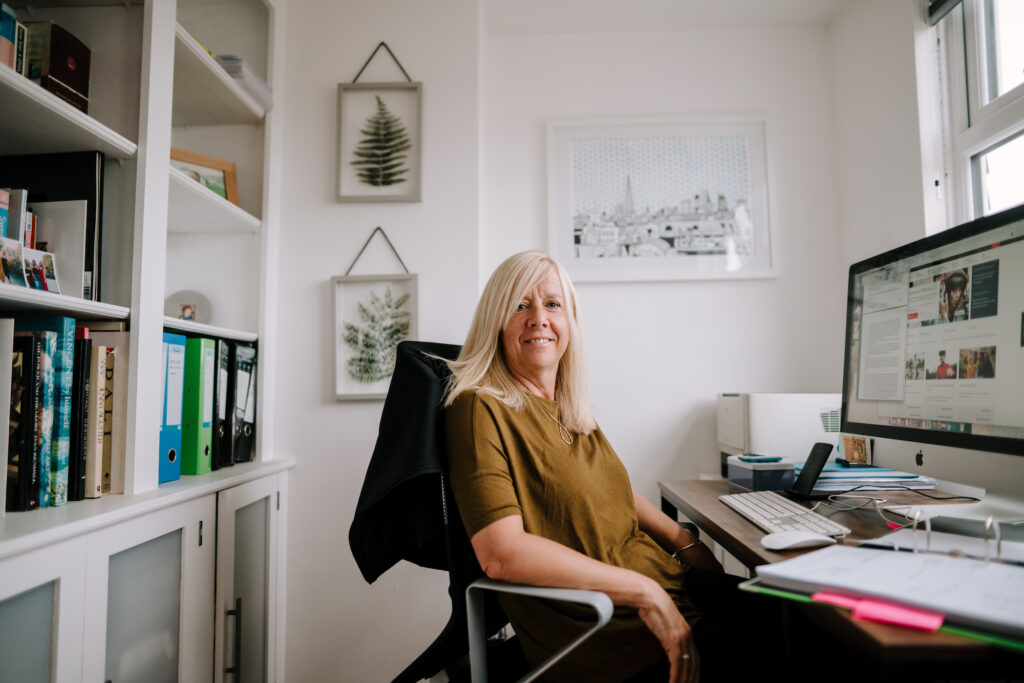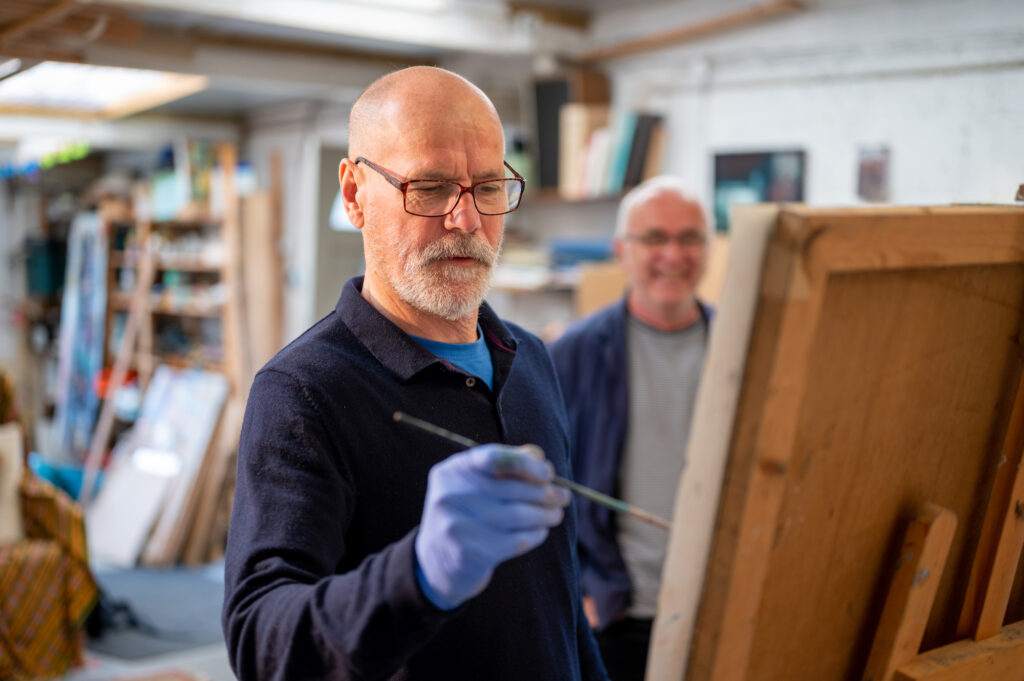 From L to R: Man painting; Portrait of Black woman outside; Woman smiling
How have you seen your stock photo and icon collections being used out in the world?
The response to our image library has been brilliant to see. We've seen lots of influential and large organisations such as the World Health Organisation use photographs from our library. We've also seen the images used by City Councils and UK Parliament. Our photos have been downloaded nearly 100,000 times and counting!
What are your top tips and suggestions for photographers who would like to capture authentic images of older people? What are some key tips designers, marketers, etc. should keep in mind to better depict older individuals in their work?
Here are some tips for using or taking your own age-positive and authentic images:
Use realistic portrayals. Avoid using images that are unrealistically positive or negative, or that caricature later life, for instance images of wrinkly hands clasped together.
Don't ignore diversity. Depict a wide range of people and situations to ensure an accurate representation of the population
Consider the context and what your photo is going to be used to portray.
Allow your participants input into how they'd like to be photographed.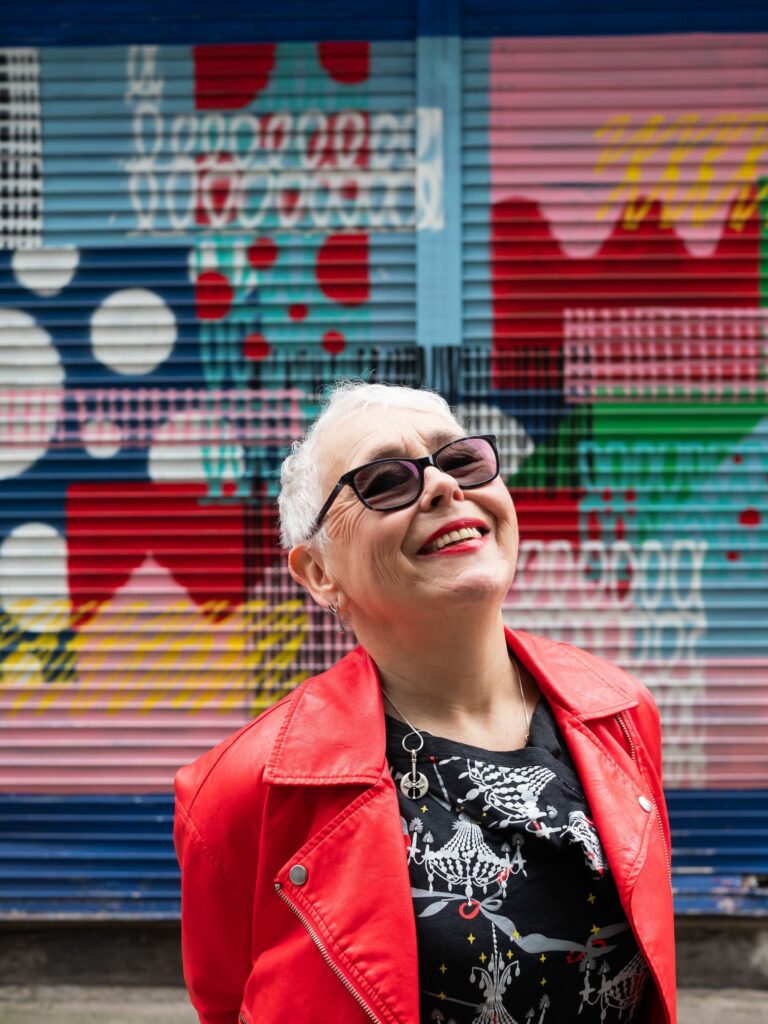 How can people support the work you're doing?
Download and use our age-positive images! You can also find out more about tackling ageism and joining the Age-friendly Movement through the Centre for Ageing Better website.
---
Thank you for sharing with us! To view more from the Centre for Ageing Better, visit their website and check out their photos and icons on Noun Project.