Known for her bright, colorful graphic drawings and hand lettering, Lisa Congdon has taken the design world by storm. Over the course of her career, she has worked with a wide range of companies including giants like Target, Amazon, Google, Warby Parker, REI, and MoMA, and is the author of over 10 books including Art Inc: The Essential Guide to Building Your Career as an Artist and Find your Artistic Voice: The Essential Guide to Working Your Creative Magic. She is an avid mentor and teacher, sharing her knowledge and experience through a variety of channels including in her role as cofounder of The Long Table Foundation.
Lisa began her career journey in art and design after working in education and the nonprofit sector for over a decade. Her unconventional path to becoming an artist and designer at nearly 40 years old has been an inspiration to many in the industry and those looking to make their own career shift. We spoke with Lisa about her career path, the importance of taking risks, how to create work that features what you care about most, and more.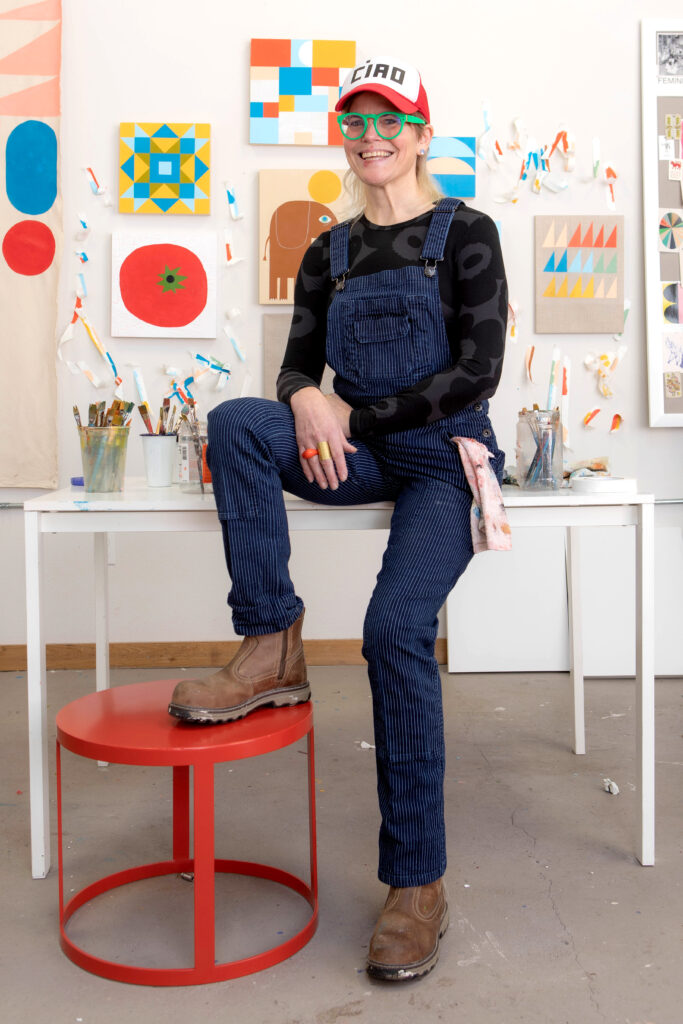 Hi Lisa! Tell us about yourself – how did you get to where you are today?
I started my art career in what, at the time, was a very unconventional way. Growing up, I never thought of myself as being artistic and, aside from really loving to decorate my room as a kid and fashion as a teenager, I never remember having any particular interest in art or design. When I was in my twenties, I was in a relationship for nearly the entire decade with someone who was a graphic designer and artist. She opened up this whole world to me – art, design, museums, art and design books. We collected mid-century furniture and that's when I began collecting old packaging and erasers. But, I never thought of myself as an artist! I only thought of myself as someone who loved art and design.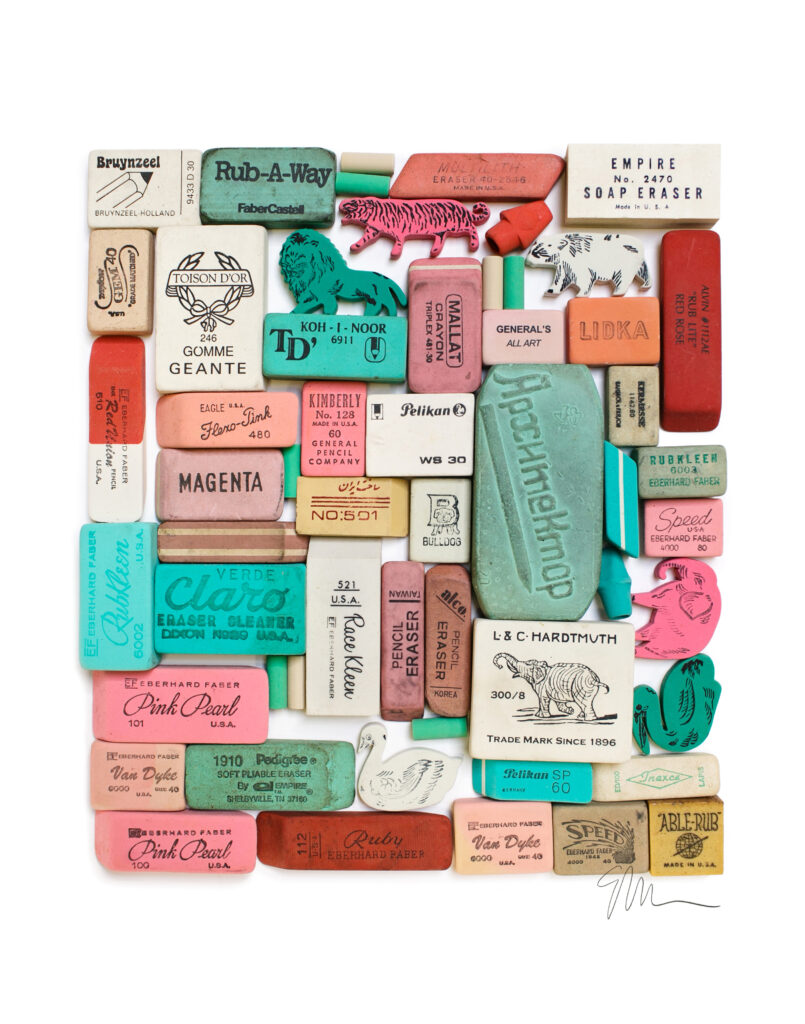 When I was about 31 years old, I ended that relationship. I was living by myself for the first time in many years, and I was a bit bored and lonely. I decided to sign up for a painting class. And that was where my own creative journey began! From there I began painting and drawing and sewing outside of my 9-5 job. Eventually I started a blog around 2004, then joined the photo sharing site Flickr. In both of those places I posted images of the work I was making and meeting other creatives. In 2007, I took the leap and went part time at my job and within six months I left that job to do freelance work and run an Etsy shop full time. Meanwhile I was making a lot of work, trying to hone my style. And by 2008, I signed with an illustration agent. And then my illustration career began. From there, it's just grown and grown – slowly at first, then in more recent years, my career has exploded. I now run a studio with 2.5 employees and an e-commerce site.
Before making the jump to full-time artist, Lisa also immersed herself in research about the industry and building an art career.
I learned as much as I could about what that might look like – including illustration, opening an Etsy shop, and having gallery shows. I talked to as many people as I could, networked, read as much as I could, and, of course, kept working on finding my voice. And I got the courage toward the end of 2007, when I was around 39, to leave my job and try to make a living as a creative. It was difficult financially for the first few years. But, I kept my head down and was dogged about my ambitions. Ultimately, I did it because I felt I had to try! What did I have to lose? I am so glad I listened to my gut.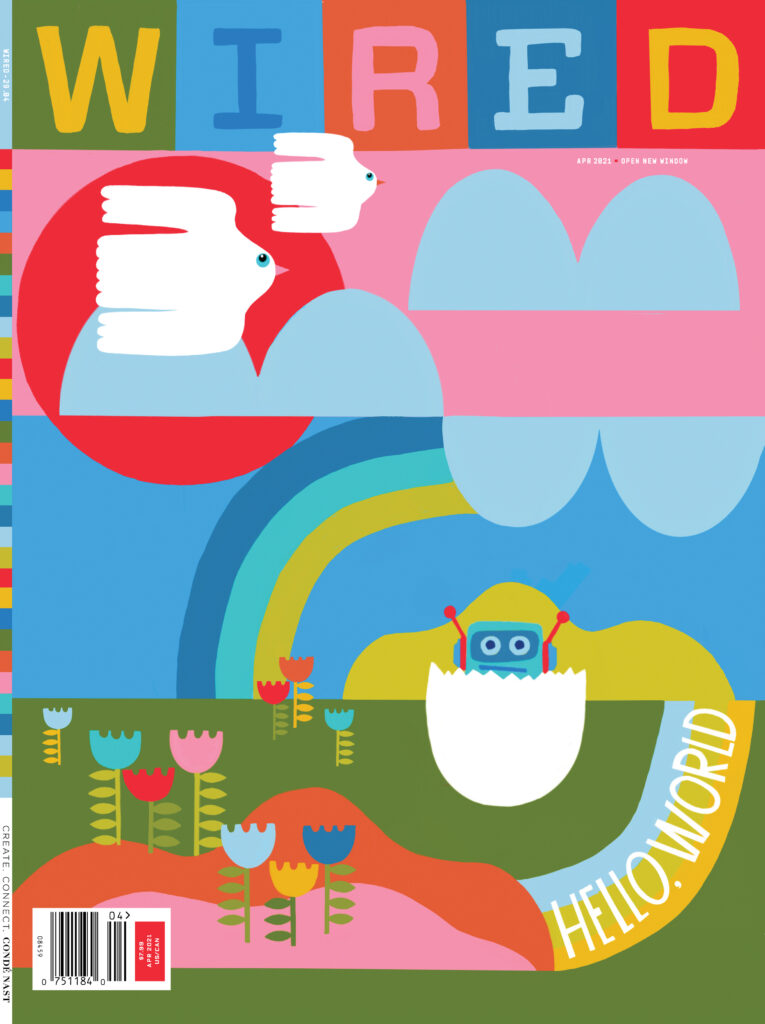 Throughout the process of changing careers and embarking on a new creative journey, what were some of the key lessons you learned?
I learned so much in that time. First, I paid off all debt (and didn't incur any more) so that I could put all the money I made toward paying my living expenses and investing back into my business. That really helped me to know exactly where I was financially at all times. Second, I got out there and met people. I am an introvert and that wasn't easy for me, but I went to art openings and attended design talks. I kept a blog, but I also followed other people's blogs, and eventually that transitioned over to Instagram. I focused on making friends and becoming part of the art/design community. This is not a career you can do in isolation, and yet being a full time freelancer is something we typically do alone. So finding a community helped me to get work.
It's risky to completely change your career path after being entrenched in a particular industry for over a decade. Do you think it's important to take risks in your work? Why?
There is a simple saying that goes something like, "no risk, no reward." Things feel risky because they're new or you don't know that the outcome will be. But the truth is we don't ever know the outcome of anything. And so how can we advance in our art or design career or make better work if we do not go outside what's comfortable or try new things simply because we aren't guaranteed a certain outcome? We need to get comfortable with failure as a normal part of the process.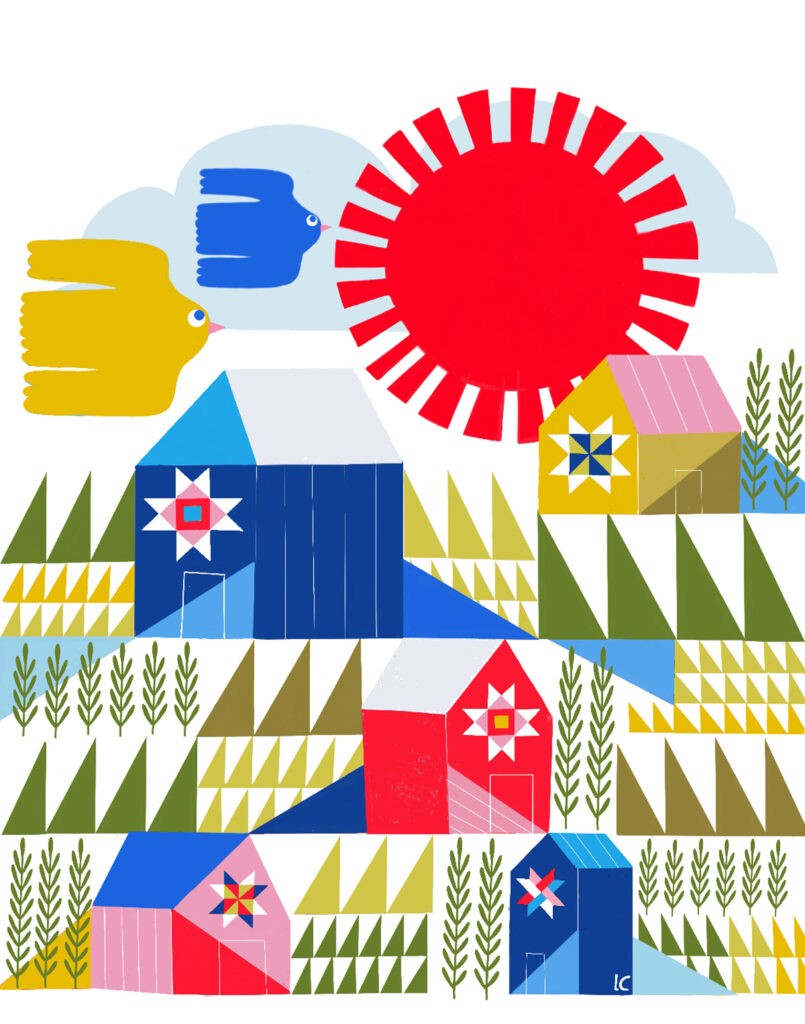 What is your creative process like and how do you approach creative collaboration with clients and/or other artists?
Whether I am making personal work or working with a client, I sketch and ideate my work first about 85% of the time. There is about 15% of the time that I work improvisationally, where I sit down to make a "final" thing without ideating or drawing first. But that usually only happens with I have a SUPER clear vision. But, most of the time, planning has become a super important part of my practice. And that starts with ideating. When I am working with a client, I make sure to get as much art direction as possible going into an assignment. What is it they envision? What pieces of my existing portfolio do they like best or are inspired by? Asking these kinds of questions saves me unnecessary back and forth with changes. Then I ideate away! Ideating looks like making lists of concepts, words, things that relate to what I'm about to draw. After that, I begin drawing, sloppily at first, then things grow tighter and tighter as I get closer to where I want to go. Even when I am making personal work, say, making a painting for a show, I sketch what I am going to paint first. I rarely show up at a canvas without a plan. The reason I do that is because it just feels more efficient to me and less wasteful of materials. I've learned over the years that's how I work best. I work almost exclusively on the iPad for everything from sketches to final client illustrations. I love digital drawing because making changes is so easy and saves so much time. Digital tools are so flexible now and working this fast has really helped me to stay on top of my workload.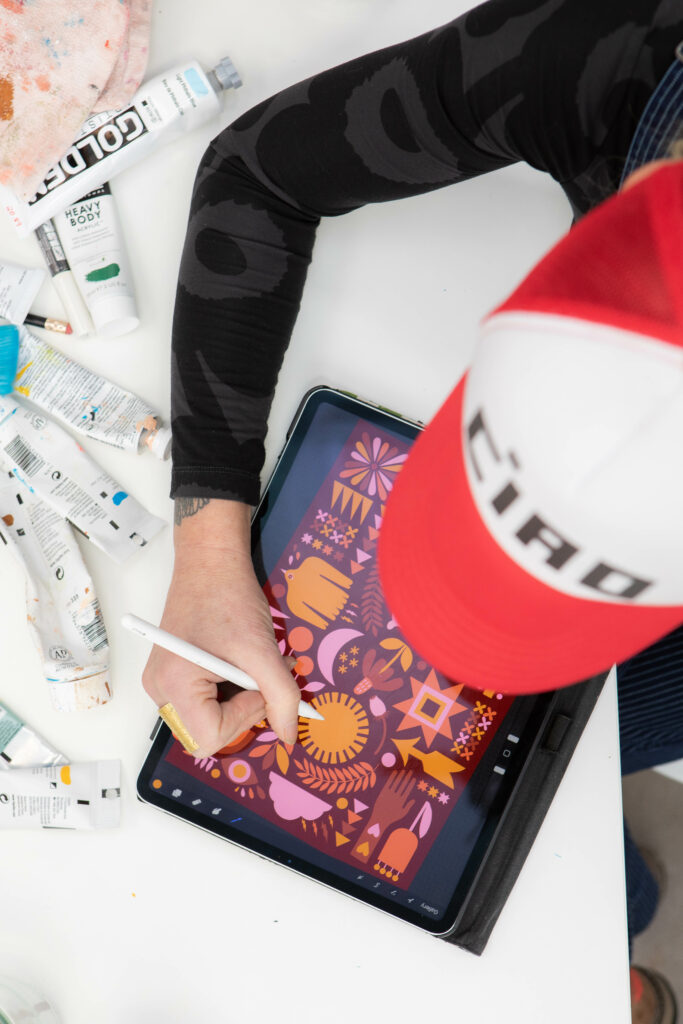 You've mentioned before that you're able to use your art to focus on the things that matter to you the most, like social justice. What are your tips for creating work that embodies your values and supports the causes that you believe in?
I think the best place to start is to actually figure out what DOES matter to you. I like to start with my values – what do I value? What's important to me? I even published a Values Deck that helps folks determine their core values. Knowing this information can help you make decisions and stay true to yourself. We live in a world filled with stressful issues – climate change, racial injustice, discrimination, to name a few. Which issues in the world do you care about the most? Name those issues. Using your art or design to shed light on or raise money for a cause can be a helpful way to feel like you are making a difference.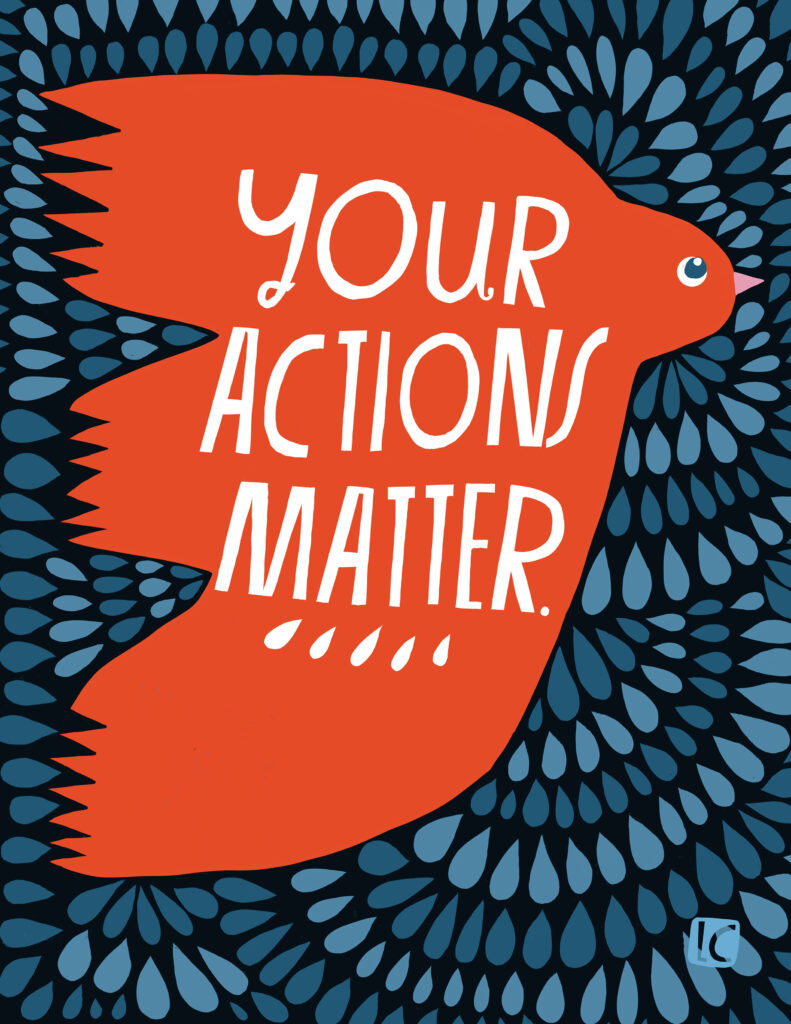 What is your perspective on the importance of visual representation and the power of visuals to positively affect change?
Representation matters! If we do not see ourselves reflected in art and other media we feel invisible! I show up as a whole person on the internet – not just in the work I make, but also in my presence on social media. I am openly queer, married to a woman, and openly support a range of social justice causes. As someone with a platform, it's important for me to show what I stand for and to use my platform to impact change – to make others feel seen, and also to amplify the voices of folks who have less privilege than I have.
You are so generous with your time and knowledge – hosting classes and serving as a mentor, regularly speaking at conferences and sharing your insights via interviews. You are also the co-founder of The Long Table Foundation, which provides professional mentoring and grants for Black Indigenous, Latinx, and Asian artists and creative entrepreneurs. What are your thoughts on the importance of community and mentoring other creatives?
My entire career rests on the backs of the generosity of others – those who wrote books, taught classes, mentored me. The fact that they shared their knowledge was critical to my success. Service has always been an important value to me – this notion of giving back, especially to those who have had fewer opportunities than I've has become baked into the mission of my business. I also believe in community over competition – that my success (customers, sales, notoriety, etc) doesn't mean there will be less of that for you and your success doesn't mean less for me. I believe there is enough for everyone to go around, and that hoarding wealth and knowledge simply upholds white supremacy and the patriarchy.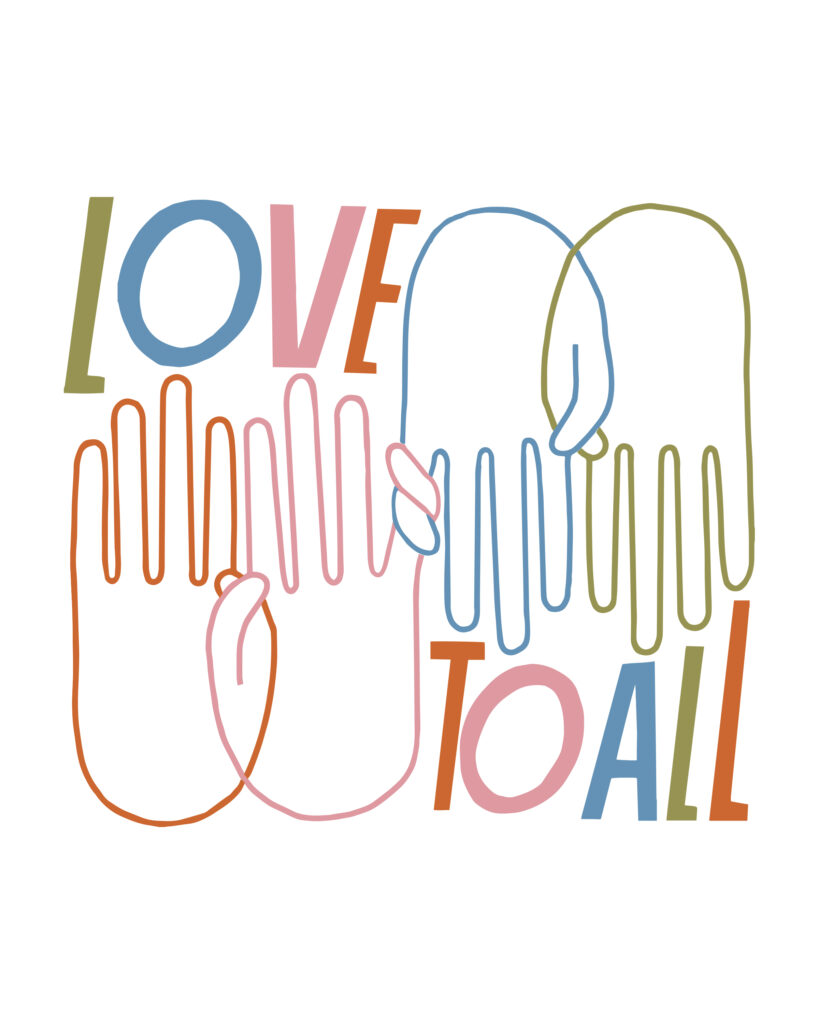 In addition to your many professional accomplishments, you're also an avid cyclist! What drew you to cycling and has cycling influenced how you work?
I am asked a lot why I love cycling so much, and I'm always trying (unsuccessfully) to put into words why I love it so much! I am one of those weirdos who loves vigorous exercise and for whom that vigorous exercise gives me a feeling of life and energy. And cycling is great because it's that kind of workout (if you go fast) and it's in the outdoors. It's never boring. I also get to think a lot while I am on my bike, and it is where I come up with lots of ideas and work a lot of things out in my head. I first got into cycling when I was around 30 years old, and I signed up for an event where I rode my bike from San Francisco to Los Angeles. I remember really loving it then, but I was too consumed in my friends and life at the time to take it seriously as a hobby after training for the event was over. And then when I met my now-wife in 2008, she was riding a lot and got me back on the bike, and since then I haven't stopped. In fact, I've ramped up my cycling to a new level in the past few years. I started riding on gravel, which means I'm off road on dirt, gravel trails, even sand, as much as I ride on paved roads. Cycling is exhilarating and it uses an entirely different part of my brain and body that making art. It's the perfect release from the stress of deadlines and back-to-back projects. My mind is free to focus on what's in front of me.
When you look to the future, what are you most excited about right now?
I am almost 55 years old, so "retirement" is in the next decade for me. So much of what I am thinking about is how to work less and take the most meaningful projects and still keep my business alive and thriving for the next decade. This is both an exciting challenge, but, if I'm being completely honest, is also a little scary.
If you could give one piece of advice to the next generation of creators, what would it be?
Keep showing up. There is no magic pill that makes you a successful designer or illustrator. You have to find and dive into the parts of the creative process you love, keep working at those parts over the long haul and understand that it will be a little messy. But, the good news is, the mess is where the magic happens!