Known for her vibrant, botanical style and alluring, conceptual visuals, Justina Blakeney's work is magic. She believes that color has the power to bring joy, that pattern is the spice of design, and that creativity, confidence, and joy are contagious. Justina is the founder and creative director of the home decor brand, Jungalow, which she started in 2009 in her plant-filled living room. Over the last decade, Jungalow has taken the design world by storm, spanning home decor, furniture, stationery, textiles, travel, kids products, and even accessories featuring Justina's unique artwork. Justina is also the author of several bestselling design books including Jungalow, Decorate Wild, The New Bohemians Handbook: Come Home to Good Vibes, and The New Bohemians: Cool and Collected Homes.
We spoke with Justina about her career path, the importance of creative exploration, finding inspiration in nature, and more.
Hi Justina! Tell us about yourself – how did you get to where you are today? When did you first become interested in art and design?
For as long as I can remember, I've been enamored with art, design, and color. From picking my outfits in the morning to redecorating my room, creative expression has always been a big part of who I am. I think I knew I was going to end up working in a creative field, but didn't know exactly what form that was going to take for many years. First, I thought I was going to go into music, then it was theater and acting. I spent my junior year abroad in Italy and when I moved to Italy, that's when I started really getting into design. From that point on, I decided to transition from a focus on the performing arts to the visual arts, and was more intentional about my work. I started learning about fashion, which is something I've always been really passionate about and, what I discovered, was that the parts of fashion that I really enjoyed – designing surface patterns, mixing colors, color theory, and how different designs can make people feel – led to experimenting more with graphic design, branding, and interiors. I just sort of followed my natural interests and inclinations, which somehow led me to where I am now!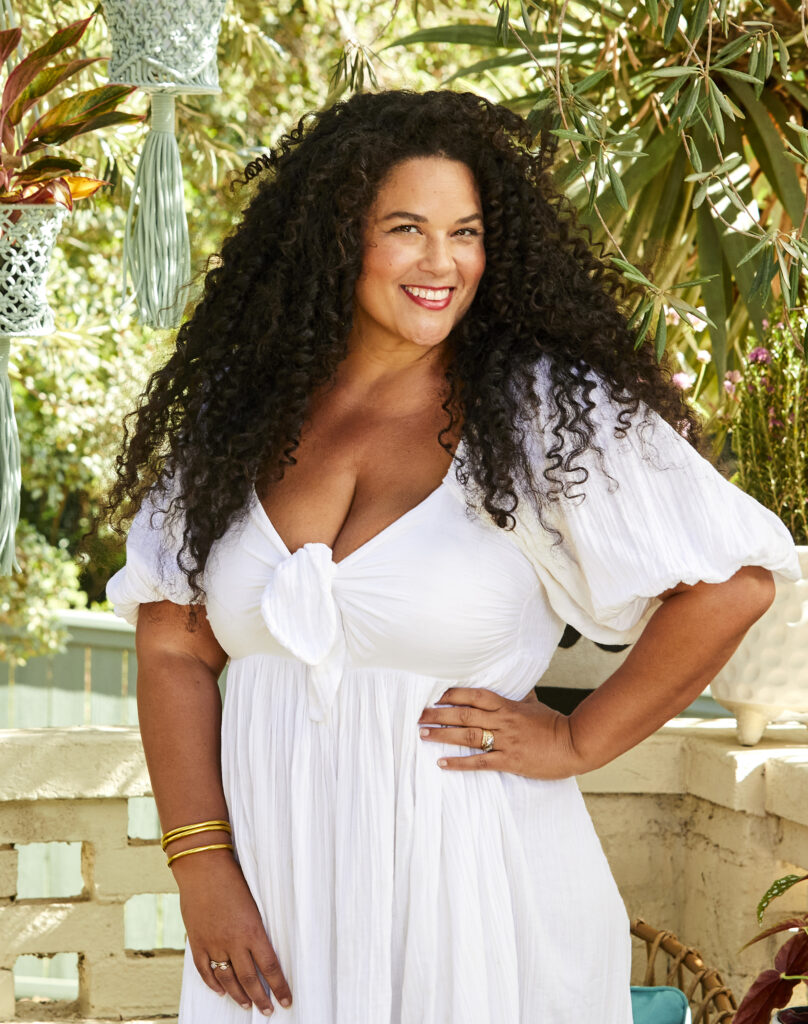 How would you describe your aesthetic and how has your style changed over time? Are there particular themes you like to explore through your work?
I would describe my aesthetic as very vibrant, lush, maximal, and fun. I think that humor is often really overlooked in the design world, so I like to inject humor into my work as well. I enjoy seeing people's reactions when they interact with my work, whether that means it's making them smile, look around and imagine, or say "oh this space reminds me of…", where you can tell it's kind of a transportive experience for that person. That's a big element of my design ethos and aesthetic – I like to take people somewhere with my work and capture imaginations, including my own!
Thematically, nature is a huge inspiration. I include a lot of plant life, plant motifs, florals, animals, and animal prints in my work. I love being in nature, so that's a theme that always finds its way into projects. I'm also known for creating unusual combinations, as well as creating more conceptual visuals. In a lot of my designs, something will look like a face or a hand, but the piece might have a different function or it might surprise you for a second, because it's upside down or backwards and you didn't quite register it right away. That element of conceptual surprise and hopefully delight is something I hope brings joy. I really just share who I am and what I'm about, and I enjoy learning more about myself as I work and bring things into the world.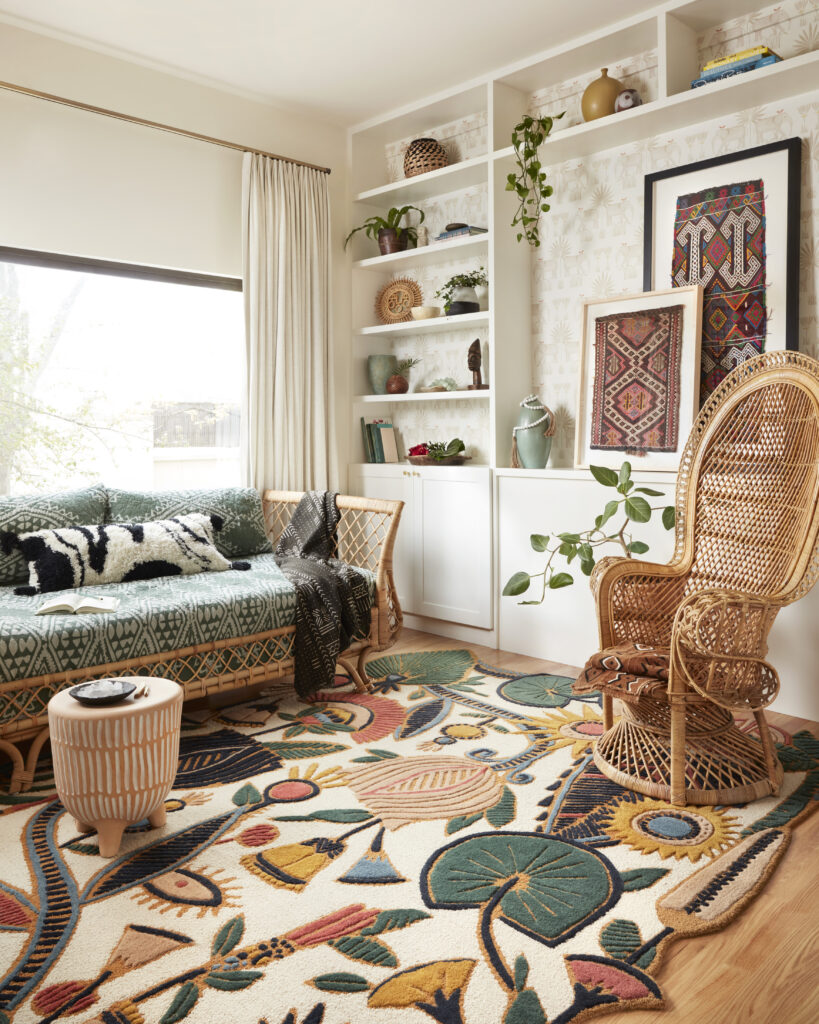 In the past you've shared beautiful images of your personal art process including painting and drawing exercises, and images you've created using flowers and plants. Why is this something you make time for? Do you have a favorite medium you like to work with when you create?
Creative exploration is a very important part of my creative process and I go through periods of doing different types of creative exercises to get my juices flowing and see where they'll take me. The "Face the Foliage" project was something that I started 15 years ago when I saw a leaf that looked like a lip on the ground, and it blossomed from there. I started creating these elaborate collages made out of leaves, petals, seed pods, and stems. I really enjoy the idea that anything can be used as material for art and I also enjoy the universality of being able to use very very simple materials to create.
Similarly, I like making contour drawings, which are single line drawings. I like this activity because you just need so little to be able to exercise yourself that way, and what I really love about that medium is that it forces you to not overthink things. As creatives, we often get really stuck in our heads around what we want to do and how we want a project to look, and it's easy to get be stifled in that creative rumination in your head. With single line drawings, you have to keep your hand moving and can't stop, which creates an environment in which you're not allowed to ruminate. You have to push the pen forward and what you get is what you get, with very little attachment to the outcome. It's sort of like a meditation or creating a mandala. These exercises are creative exercises, but they're also kind of spiritual, because they also help me connect to myself and get out of my head a little bit, which I think is critical for creative people.
I really don't have a favorite medium. Part of what I really love about art is allowing myself the freedom to explore different media and try out new things. I go through lots of different phases and periods – for example right now I'm painting at least a few times a week. I went through a big watercolor period, now I'm practicing with acrylics and I'm just seeing where that journey takes me – again, without being tied too much to the outcome of what the piece is and if I love it, or not. I'd say it's more like doing yoga or something similar. For where I'm at right now it's about the exercise, not the outcome.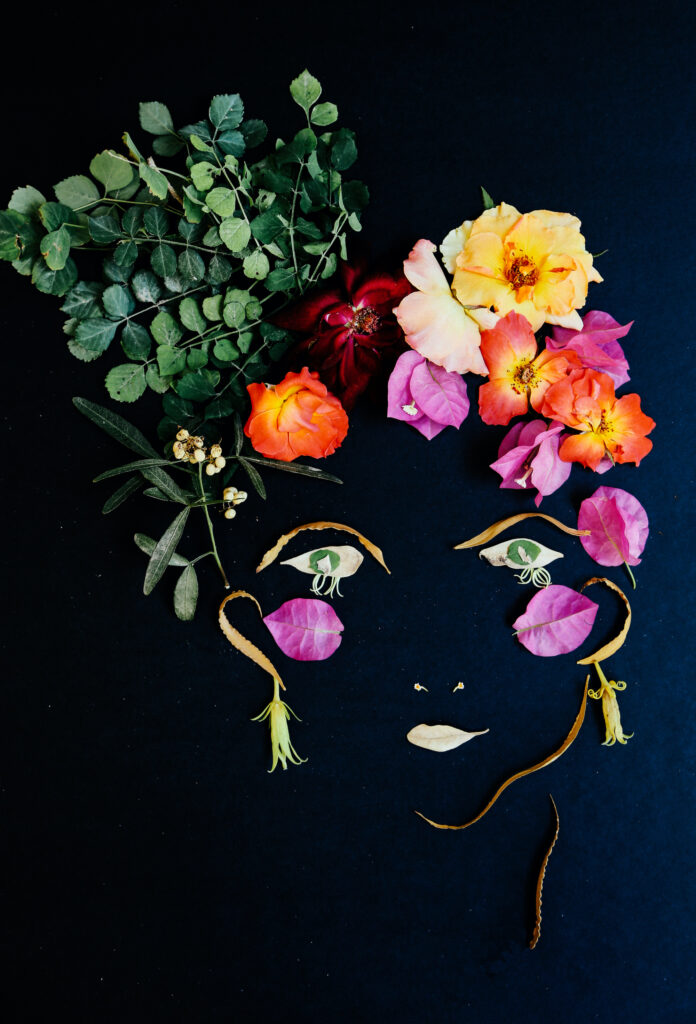 You've mentioned before that visual inspiration is important to you – where do you find inspiration and do you have a method you typically use (like a moodboard) for cataloging the things that stand out to you?
I have a lot of different tools that I use and what I use also depends on the project. I use everything from Pinterest to Instagram and actual magazines that I'm tearing things out of and pinning up onto a pinboard. I skate pretty seamlessly between analog and digital as far as where my inspiration comes from, and lately I have been getting more into tactile mood boards. Being in front of the computer and phones constantly during the pandemic has given me a little bit of aversion to using those digital tools for my inspiration, so I've really been going back to books and magazines. I've got a lot of incredible books I've collected over the years, a lot of vintage magazines, and new magazines. I especially enjoy perusing magazines from different countries, so I got to my local bookstore and get magazines from places like Australia, England, and Italy – wherever I can get them from, really. Those are just a few of the places that I look to for visual inspiration. So much of the same stuff is being cycled through on platforms like Instagram and, while I think it's a great resource, I really value being able to glean and discover inspiration from other venues and sources so I can discover inspiration organically and not rely on what is being served.
How does your process differ when working on personal vs. client or partner projects?
I think the only real difference is I'm a little more free and loose when I'm creating something for myself. For example, if I want to put boobs or swear words in and the project is for me, I get to do it! I don't always get to do that if a project is for somebody else but, other than that, the process and how I get from point A to point C is very similar. Often, when I'm working with partners there's more creative collaboration with other designers that goes on, and I really enjoy it. The pieces and the products or designs often come out so much better by putting heads together with other talented individuals. I also have a great design team at Jungalow, so I'm not doing everything by myself. In addition to your many beautiful art pieces and products, you've published three bestselling books. What's the process like for putting together a book? How do you decide which ideas to run with and which ones to leave behind?
When I'm working on a book, I put everything in it! I start with a whole buffet of all my ideas and always have way way too much, so it's in the editing process that I end up chiseling out what I want from the book. Because I've been doing this for so long, and because so much of the work that I do – whether it's design work, writing, styling, paintings, etc. – there's always a ton of material that doesn't get used. I never take that as a negative, because I know that if the material is good, I'm eventually going to use it somewhere else. My husband, Jason, who co-wrote most of the books with me, is a ruthless editor, so part of my process is getting all my ideas out and then getting the material in front of him. He really helps me by saying "Ok, I don't understand what this piece has to do with this other piece – what's the connection here?" and pushes me to try and create cohesion, as well as value the flow of the whole project. Editing, when you're a maximalist, is a very important part of the process.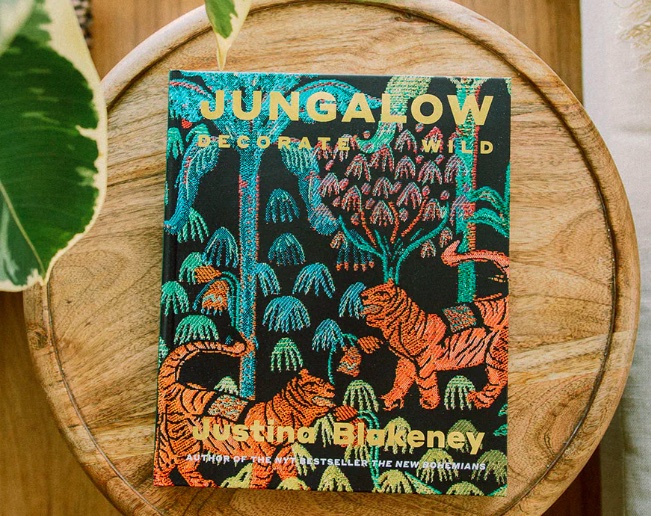 What are your thoughts on the power of visual language to drive positive change in the world?
There is incredible power in the arts and I think that many movements for social good, environmental good, and social change have really stemmed from the work of artists. From protest signs to poems and songs – there are so many ways to proliferate a message using art. I think it's one of the most powerful ways, if not THE most powerful way to influence change. I would also say that: life is hard. Life is hard and as artists and creatives, making the world and our experiences here more beautiful, more meaningful, and more palatable is an extremely important part of the human experience.
When you look to the future, what are you most excited about?
I'm looking forward to seeing how I'm able to grow and evolve, and seeing the world grow and evolve. Hopefully, being a part of making this journey more beautiful and more meaningful for myself, my daughter, my family, everyone I love, and the whole world.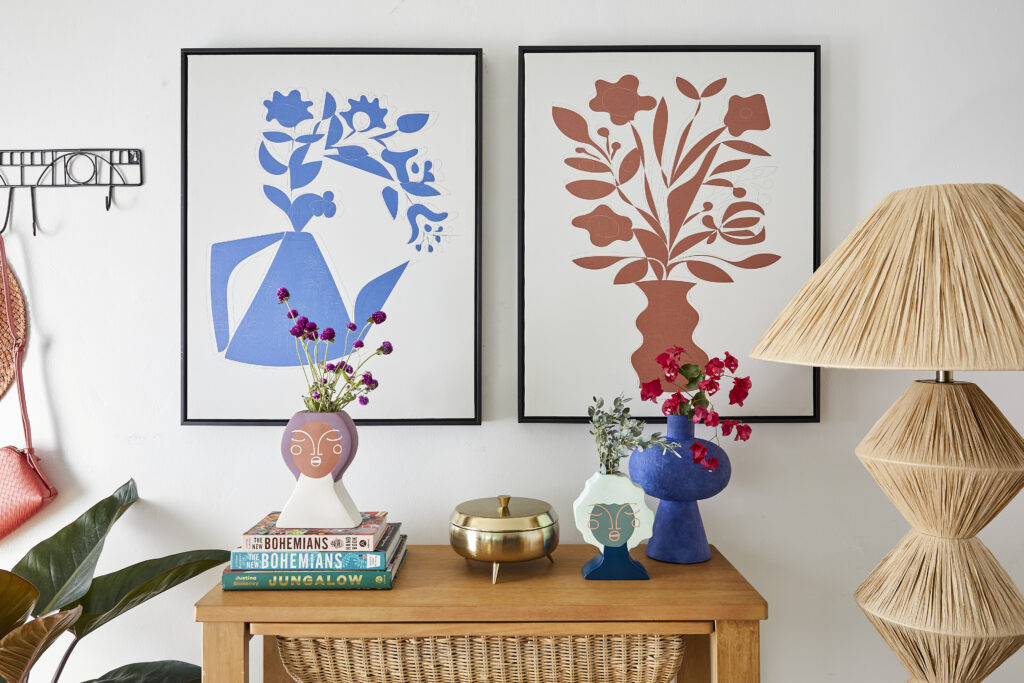 Thank you for sharing with us Justina! To view more of Justina's work, visit her website, shop Jungalow, and follow her on Instagram.
All images provided courtesy of Justina Blakeney and Jungalow.