All across the globe, we've seen creators use Noun Project icons to make truly fantastic things. Beyond using our millions of icons in digital graphics, presentations, web designs and more, people use downloaded vectors to carve pumpkins, print apparel, laser-engrave wood, and make a dazzling array of physical products.
January is National Hobby Month– the perfect time to refocus your creative energies and even discover a new passion. Whether you've resolved to get a new side hustle up and running or simply dabble in a new artistic medium, the start of 2022 is a fantastic opportunity to expand your creative horizons.
Take part in our Hobby Month Draw for the Chance to Win a 1-Year Subscription to Skillshare and NounPro!
Celebrate National Hobby Month by showing us something special that you've created with Noun Project icons, and you'll be entered to win a 1-Year Skillshare membership as well as a subscription to NounPro for unlimited icon downloads.
Fill out our Google Form with a picture and description of something you've created using Noun Project icons, and you'll be entered into a draw to win one of two possible 1-Year Skillshare memberships and a 1-year subscription to NounPro. Draw closes on January 20th, 2022. Click the image below to make your entry: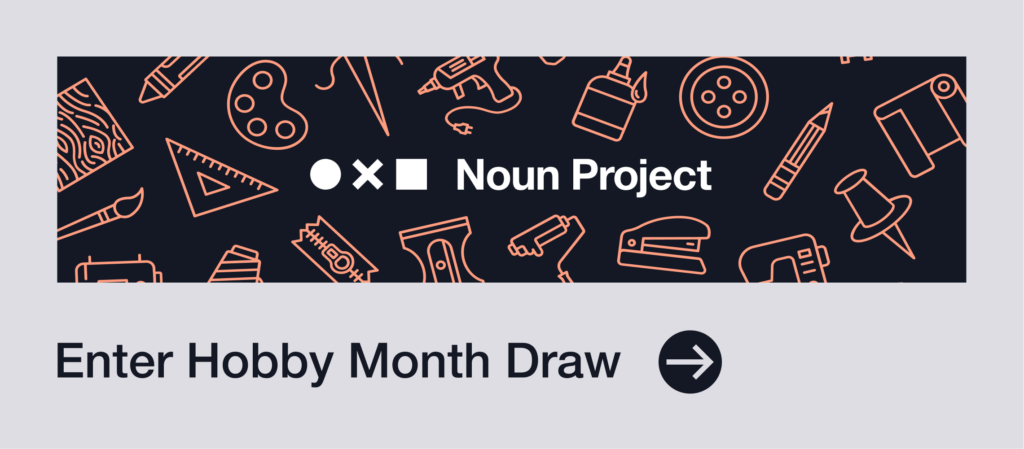 Looking for Hobby Month inspiration?
Here are just a few of the amazing ways Creators all over the world have been using Noun Project icons:
Rubber Stamp-making
Wikimedia Brand Director and designer Zack McCune carves rubber stamps with unique icons depicting different concepts from world cultures, before he digitally vectorizes them to become sharable as Noun Project icons (read more about Zack's work here).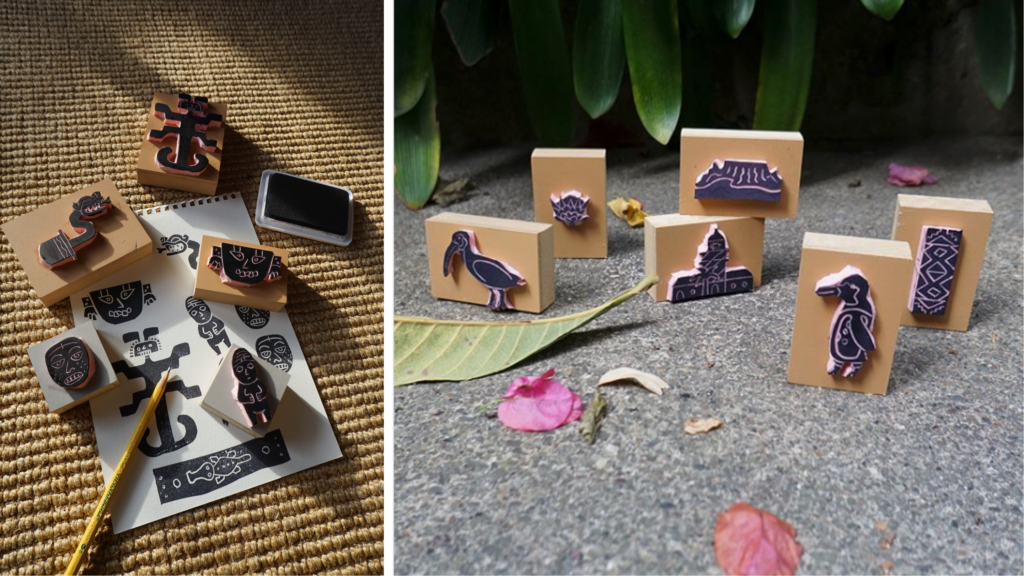 One Icon, Endless Possibilities.
Creator Lorie Shaull's Ruth Bader Ginsburg icon has provided creative inspiration for all sorts of projects – from lawn signs, to needlepoints, to felt pins and even sugar cookies. (Read more about Lorie Shaull's work – and the people she inspired – here).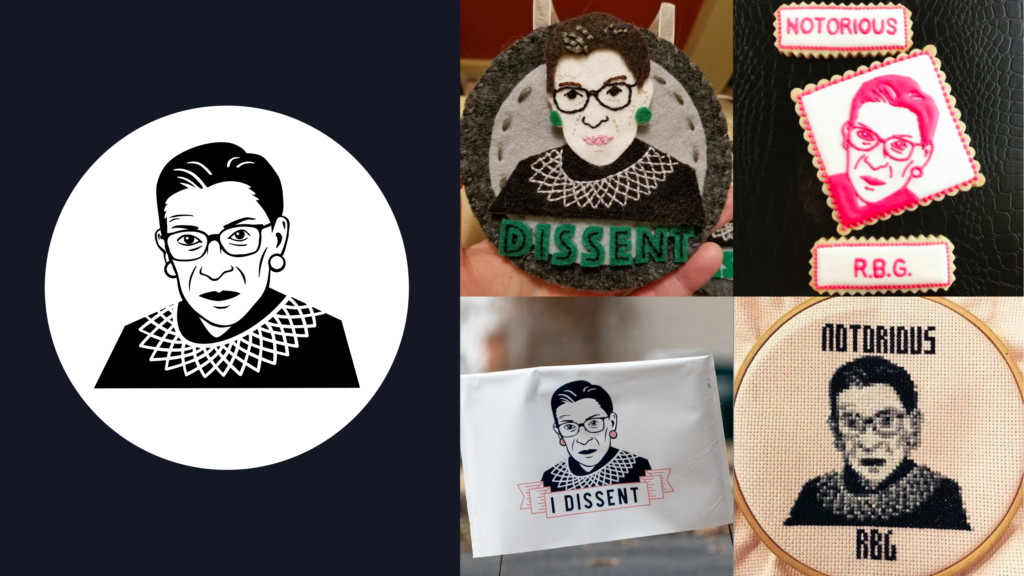 Icon Engraving with a Glowforge
Woodworker and guitar aficionado Ellen Shapiro used a Glowforge to take Noun Project icons and laser-engrave them onto a pair of wooden burn boxes. Perfect for furniture, musical instruments, home decor and more, the home laser cutter renders icons in exceptional detail.
"It looked a bit boring on its own, so I knew I could count on the Noun Project to have some cool icons, and they delivered. Folks who stop by my shop (also known as our dining room) really enjoy the burn box and the icons on it."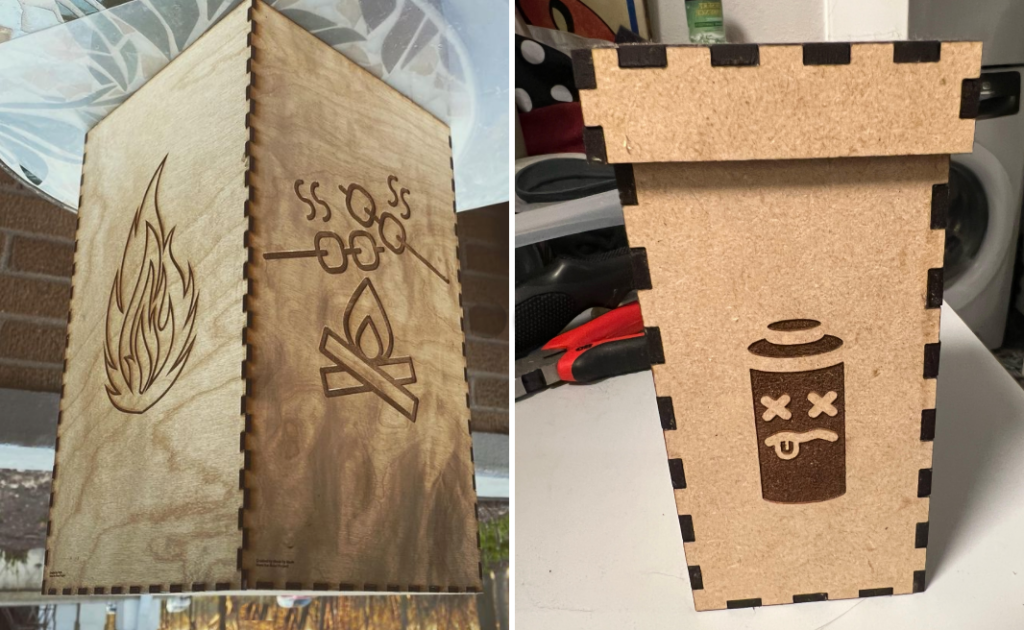 3D Printed Designs
Ian Matty runs the Mountain Lakes Public Library Makerspace to allow young students to explore creative tools and technology. Students use 3D rendering software TinkerCAD along with a Monoprice 3D printer to bring icons off the screen as a physical object. Students as young as 8 have created 3D-printed chess pieces of movie characters. Middle school and high school students have designed lacrosse player chess pieces and developed tactile puzzle resources for visually impaired students and children using Noun Project icons.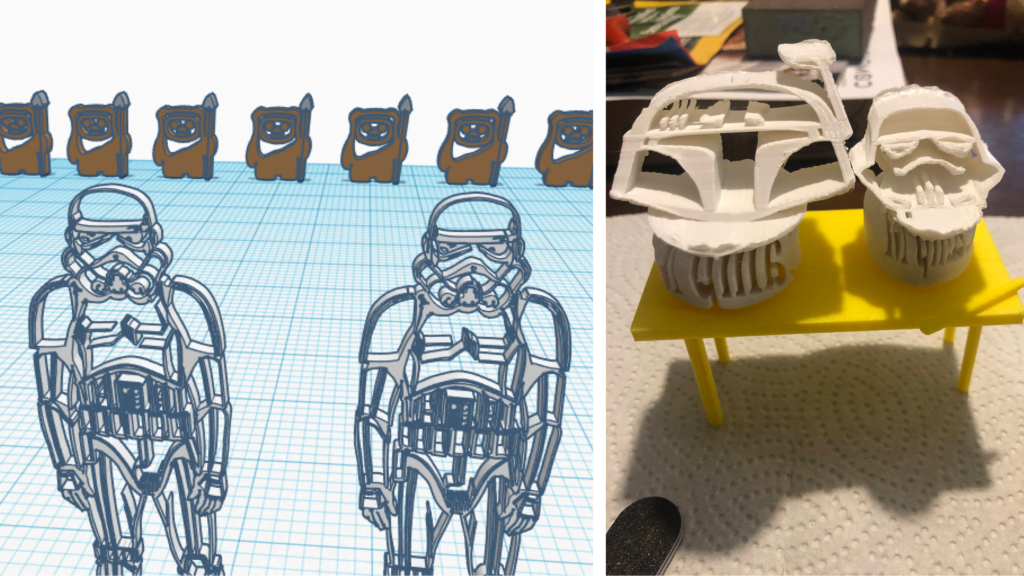 ---
Ready to show us your own iconic craft?
Fill out the Google Form for your chance to win a Skillshare and NounPro subscription (and a lifetime of adoration from the Noun Project community).