Typeform is an online builder for beautiful and people-friendly forms, quizzes, surveys and more. With a robust set of tools that allow you to create sleek, polished forms that ask just one question at a time – like a conversation – Typeform brings a more human side to survey-making that keeps your audience engaged.
With Typeform, it's all about the way you ask your questions – and simplifying the format of your survey can result in higher completion rates as users won't feel overwhelmed.
To make their forms even friendlier, since 2014 Typeform has used Noun Project's Icon API to offer "Picture Choice" questions. Instead of reading through a text-based set of multiple choice answers that carry a heavier cognitive load, users can select a concise icon (or set of multiple icons) for their answer.
Replacing text with images has been proven to aid learning and retention, so before spelling out each of your survey questions, consider whether an icon could suffice instead.
Ready to try it yourself? Let's dive in.
How to Create a Typeform Survey with Noun Project Icons
Sign up for a free typeform account at typeform.com. Every free account comes with unlimited typeforms that can collect 10 responses, with upgrades available.
Create a new typeform from scratch or choose a template based on the survey type.
In the upper-left corner you can find a "+" sign to add a new question to your survey, or find the "Type" drop-down menu in the right-hand column for the page you're on. Select "Picture Choice" to add a question whose answers are a series of pictures to choose from.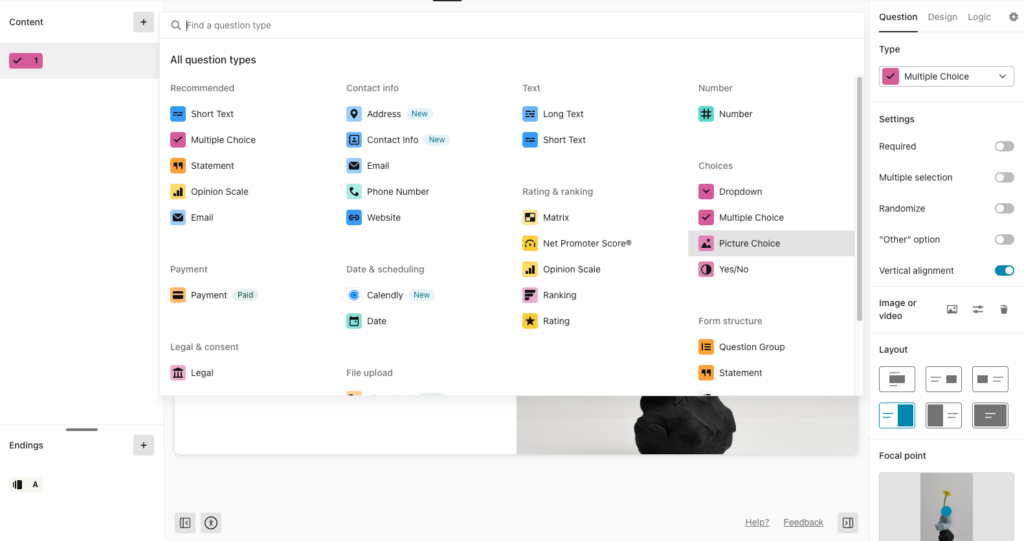 Click on a picture box to select an image.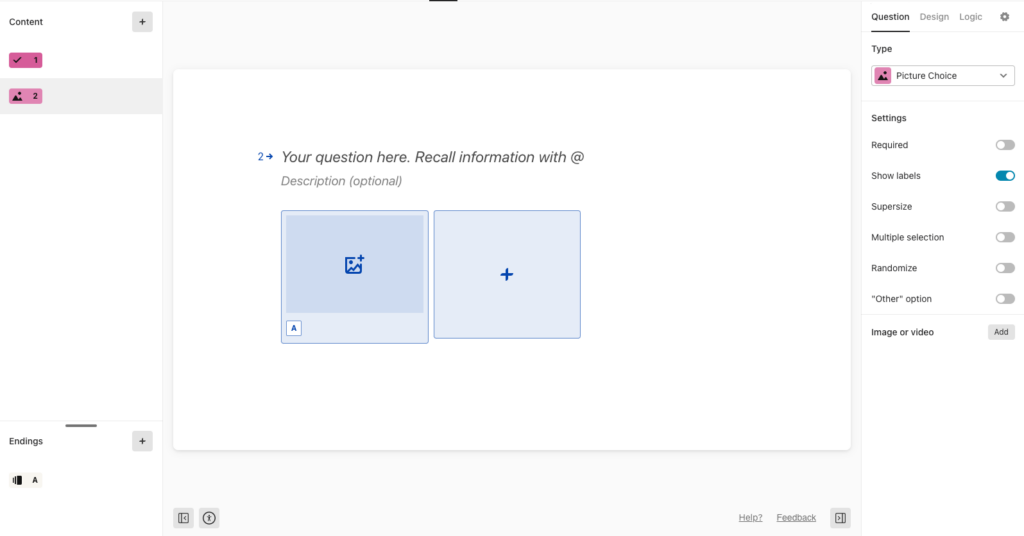 Select "Icon" and you'll be able to search Noun Project for an icon of your choice. You can even recolor your icons, then click "Add" to set them as a response.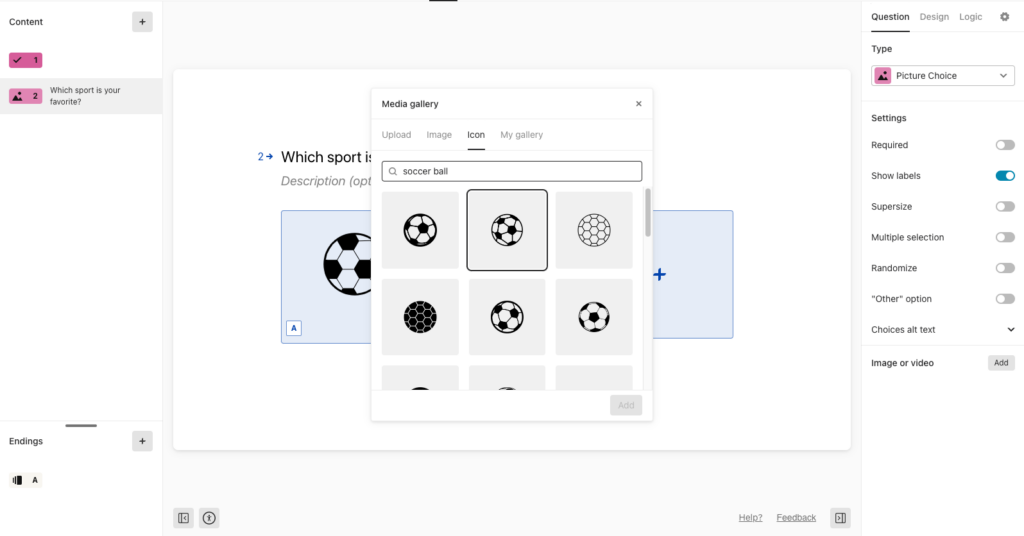 Repeat the process by clicking the "+" to add more picture choice questions. You can change the wording of the question and descriptive text, or under the "Question" column toggle at right, toggle "Multiple Selection" to allow users to select multiple images.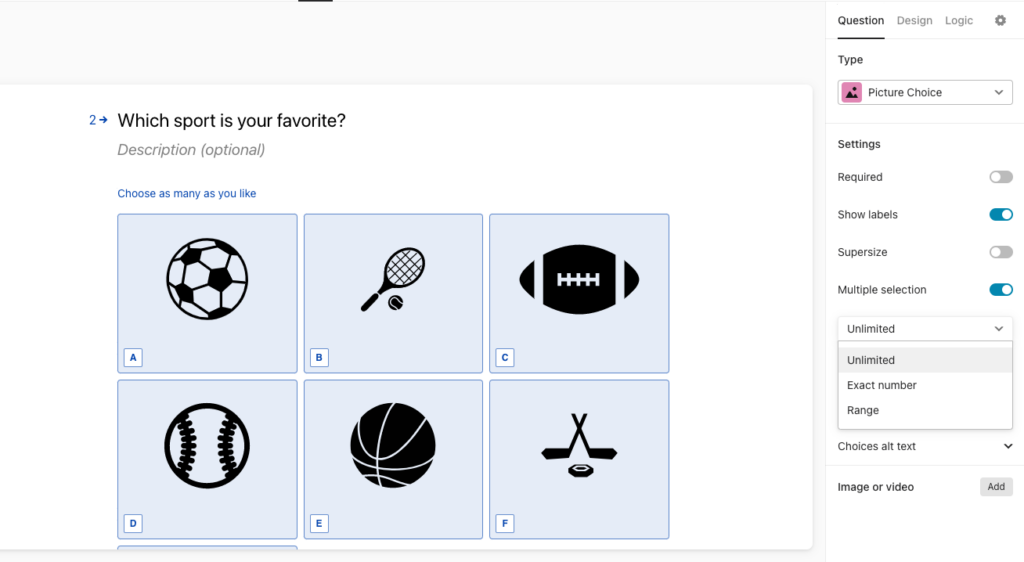 Want to see what else you can do with Typeform?
From mastering Logic systems to exploring other app integrations, check out their resources to make the most of your Typeforms.
To learn more about Noun Project's Icon API, visit our API page.