Icons can add a visual flourish to any digital project, from Powerpoint presentations to user interface designs, but what about using icons for physical crafts and other creations?
Whether it's laser engraving, 3D printing, knitting or more, check out some of the ways these creators have brought our massive icon library to all-new artistic mediums and reignited their love for all things DIY.
Rubber Stamp Carving
Wikimedia Brand Director and designer Zack McCune carves rubber stamps with unique icons depicting different concepts from world cultures, before he digitally vectorizes them to become sharable as Noun Project icons (read more about Zack's work here).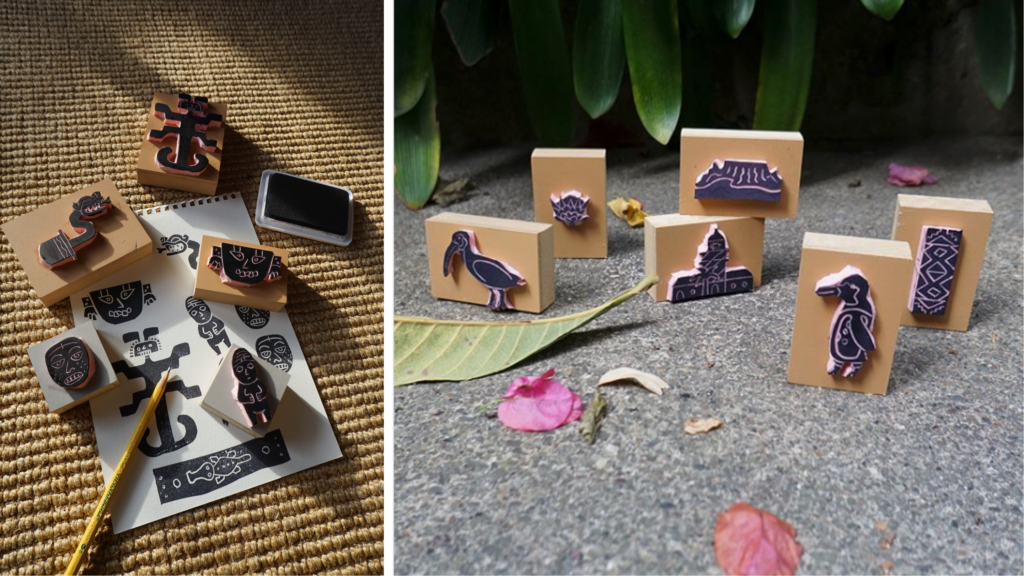 Icon Engraving with a Glowforge
Woodworker and guitar aficionado Ellen Shapiro used a Glowforge to take Noun Project icons and laser-engrave them onto a pair of wooden burn boxes. Perfect for furniture, musical instruments, home decor and more, the home laser cutter renders icons in exceptional detail.
"It looked a bit boring on its own, so I knew I could count on the Noun Project to have some cool icons, and they delivered. Folks who stop by my shop (also known as our dining room) really enjoy the burn box and the icons on it."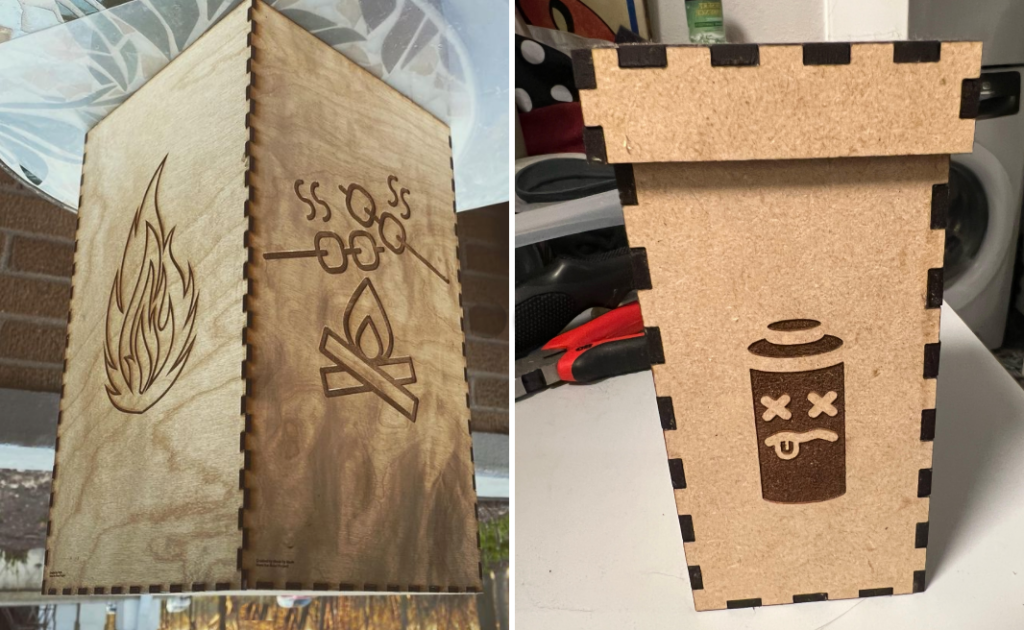 Another creator used a laser-engraver to carve icons into kitchen cutting boards. Not only are these stylish additions, but they help designate which boards are intended just for veggies, and which ones can be used for meat, fish and poultry.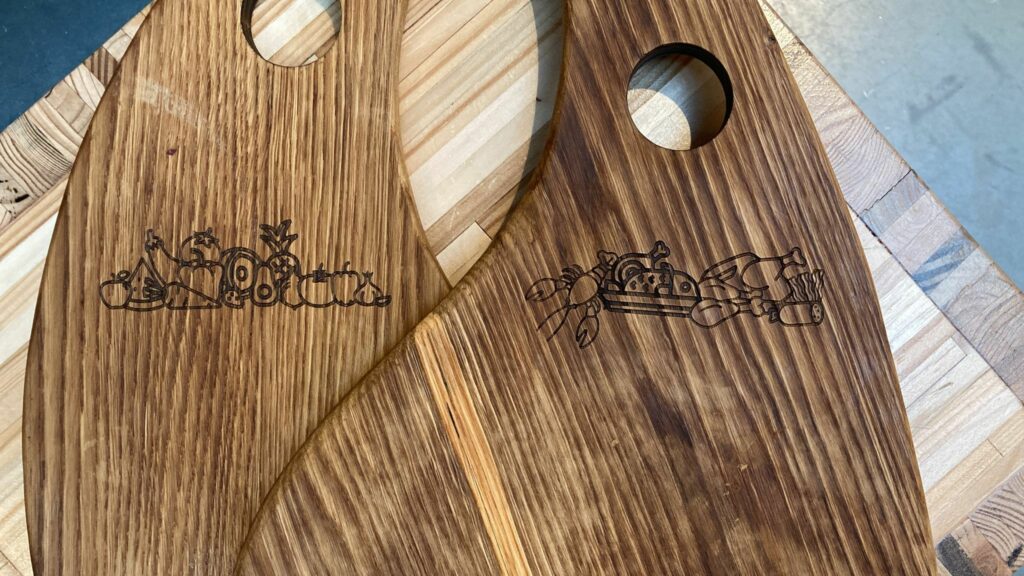 Bubble Wands and Other 3D Printed Designs
Ian Matty runs the Mountain Lakes Public Library Makerspace to allow young students to explore creative tools and technology. Students use 3D rendering software TinkerCAD along with a Monoprice 3D printer to turn icons into tactile objects. Students as young as 8 have created 3D-printed chess pieces, decorative items, and even tactile puzzle resources for visually impaired students and children using Noun Project icons (Read more about the Makerspace's projects here).
Take a look at Ian's Instructables Lesson on how to create 3D printed bubble wands for a primer on how to use Tinkercad for this fun DIY activity.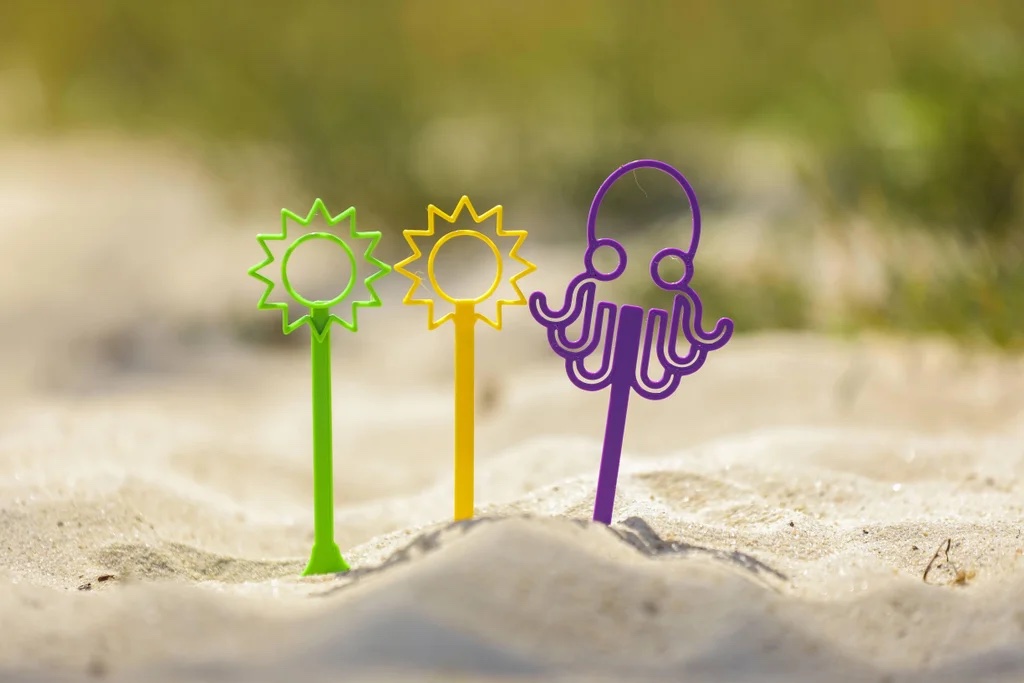 Apparel Design with Iron-On Cutouts (and Upcycled Knitwear, too!)
Jubilee made cheeky "Ugly Christmas Sweaters" for her whole family by printing Christmas disaster icons using a Cricut machine with iron-on material.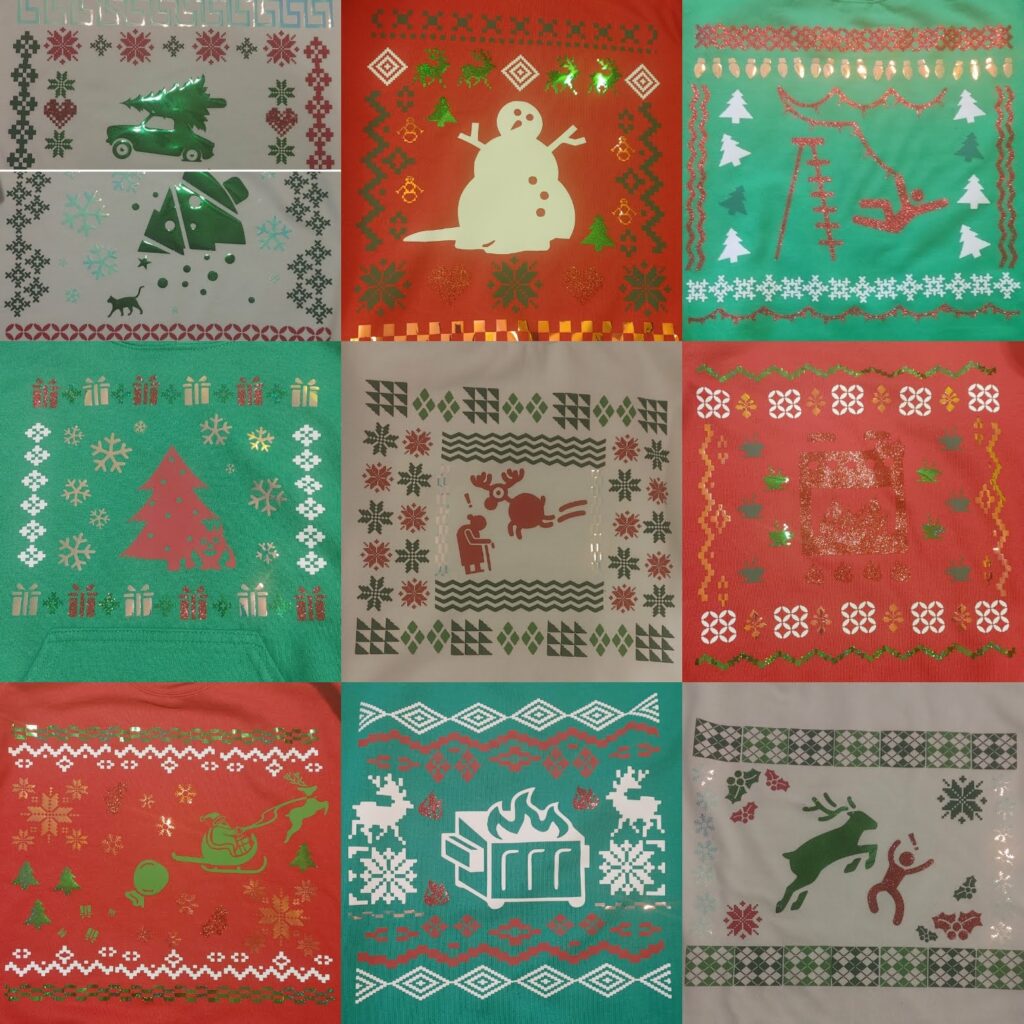 Anna hand-knitted a workout T-shirt with reclaimed (from a second hand sweater) yarn and scrap yarn. She turned one of Andrew Doane's disco party icons into a knitting chart, and used intarsia knitting and Swiss darning techniques to replicate the motif.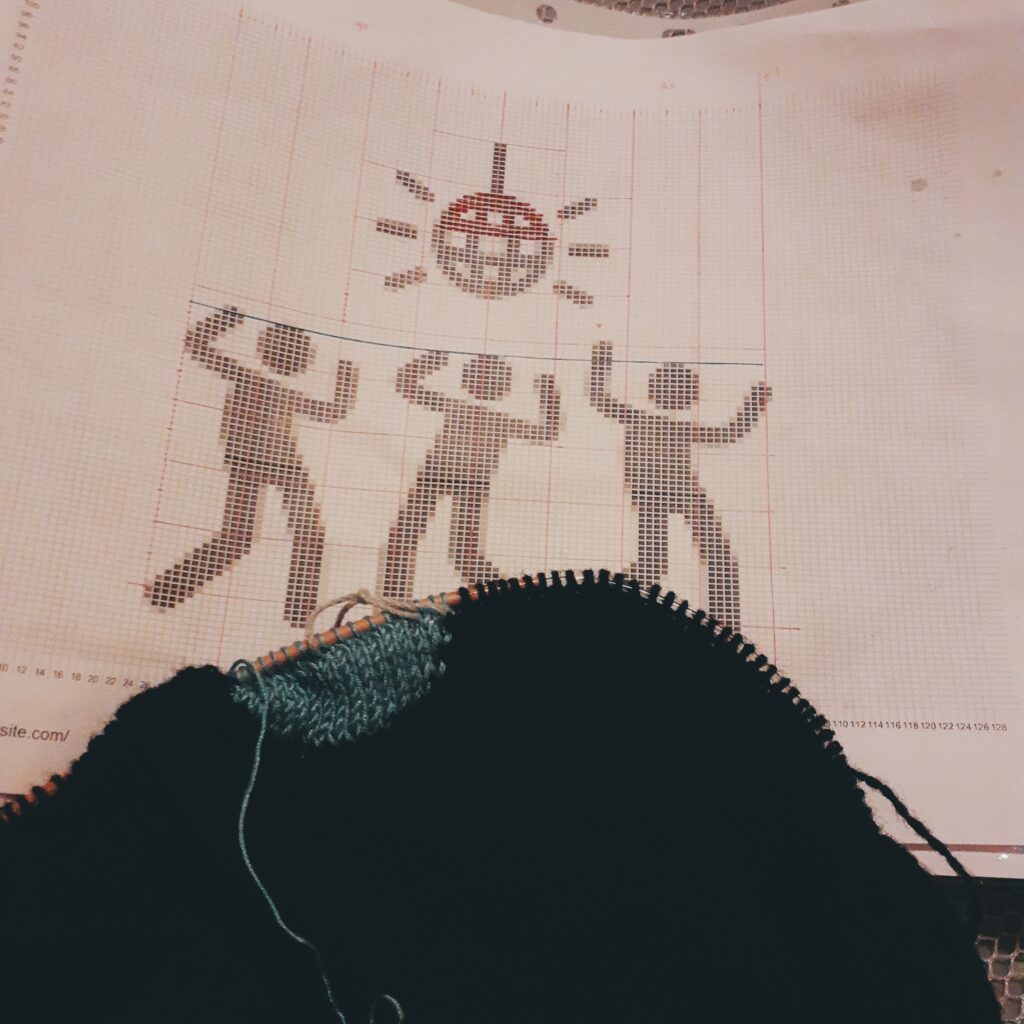 Ornament-Making with Polymer Clay
Graphic designer, jewelry maker and icon Creator Jane Pellicciotto made two polymer clay ornaments this holiday season. She created the dove, and then turned an existing cardinal icon into a similar origami style. Both ornaments were textured and then painted with silver and gold paint, which was then rubbed off to give the ornaments a little sparkle.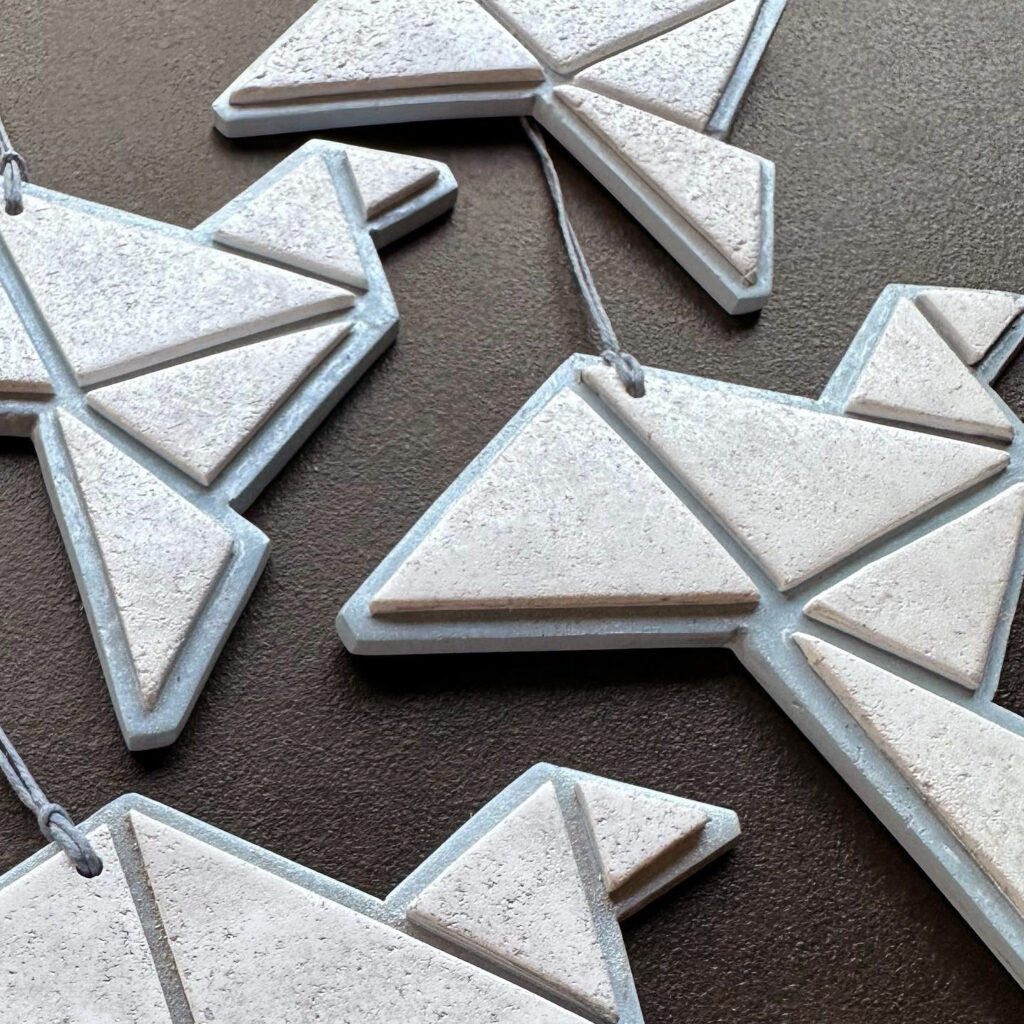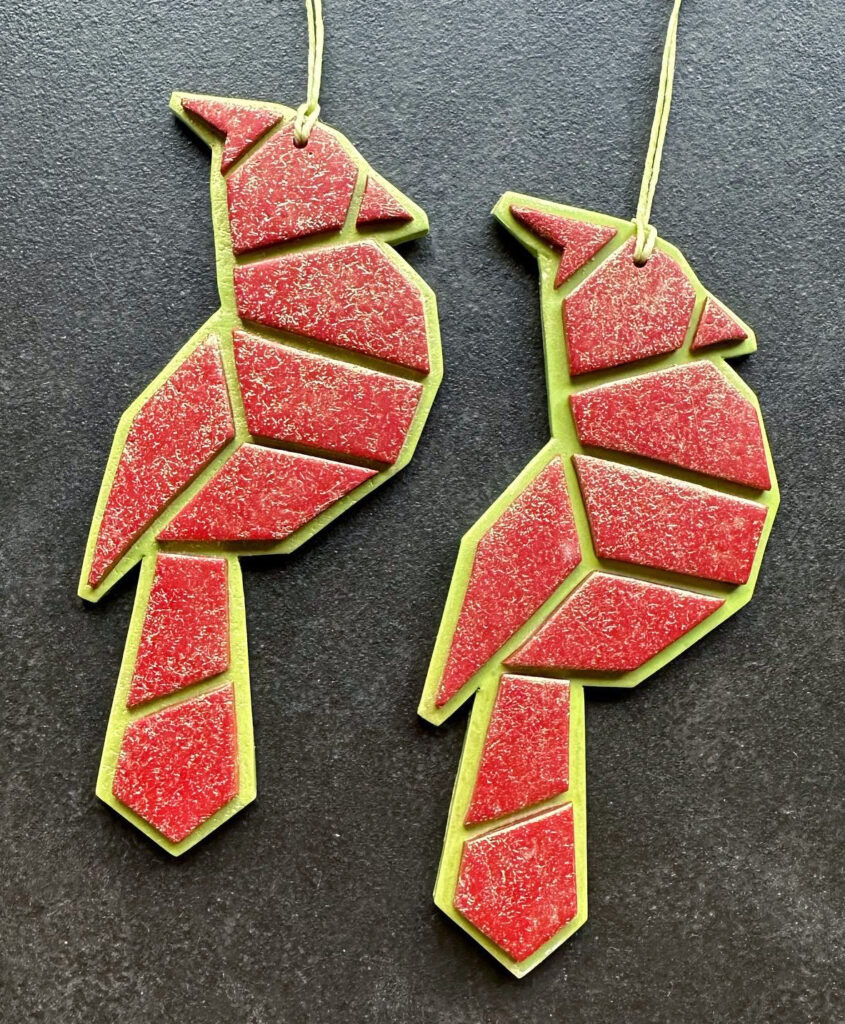 Icon Stenciling on a Window
Creator Justin made a window graphic using a pineapple icon as a stencil. Applying masking tape over the glass, he spray-glued the icon printed to size, cut out the spots to be painted with a precision knife, and sprayed the rest with spray paint. After peeling off the remaining tape, the result is an eye-catching pineapple that sits on the reflective glass surface with a rustic frame.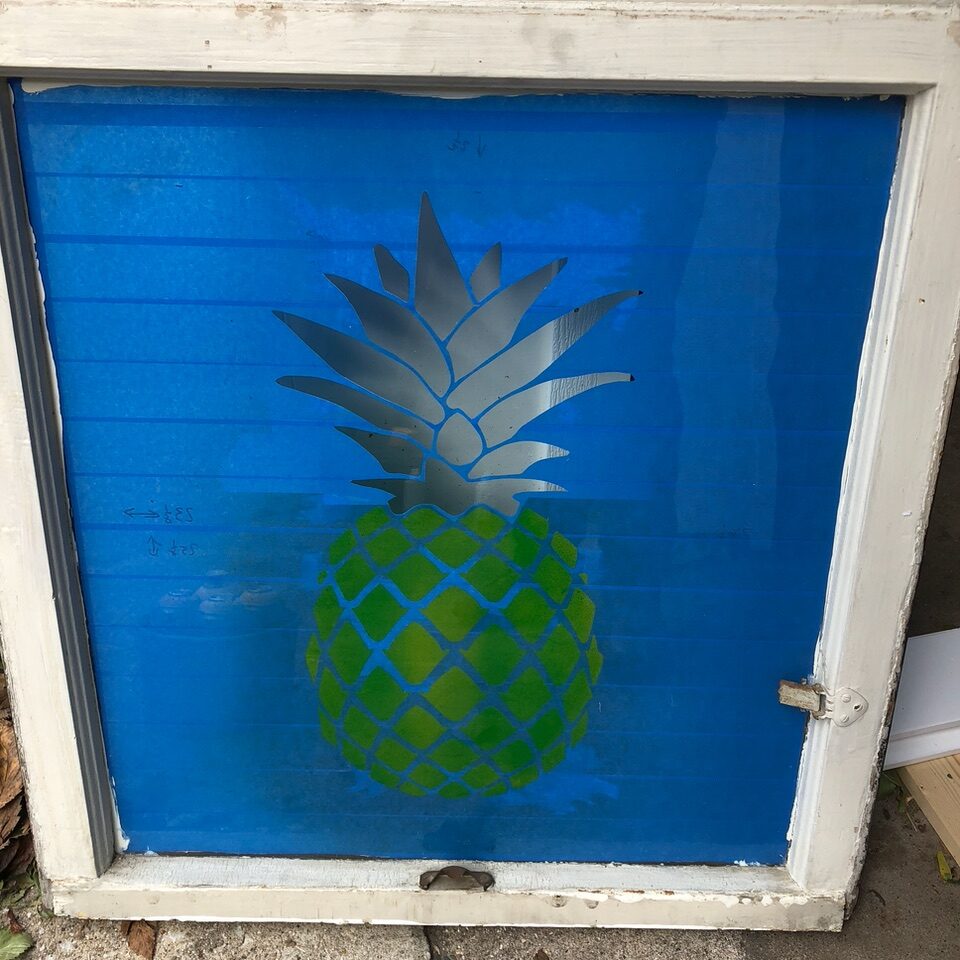 One Icon, Endless Possibilities.
Creator Lorie Shaull's Ruth Bader Ginsburg icon has provided creative inspiration for all sorts of projects – from lawn signs, to needlepoints, to felt pins and even sugar cookies. (Read more about Lorie Shaull's work – and the people she inspired – here).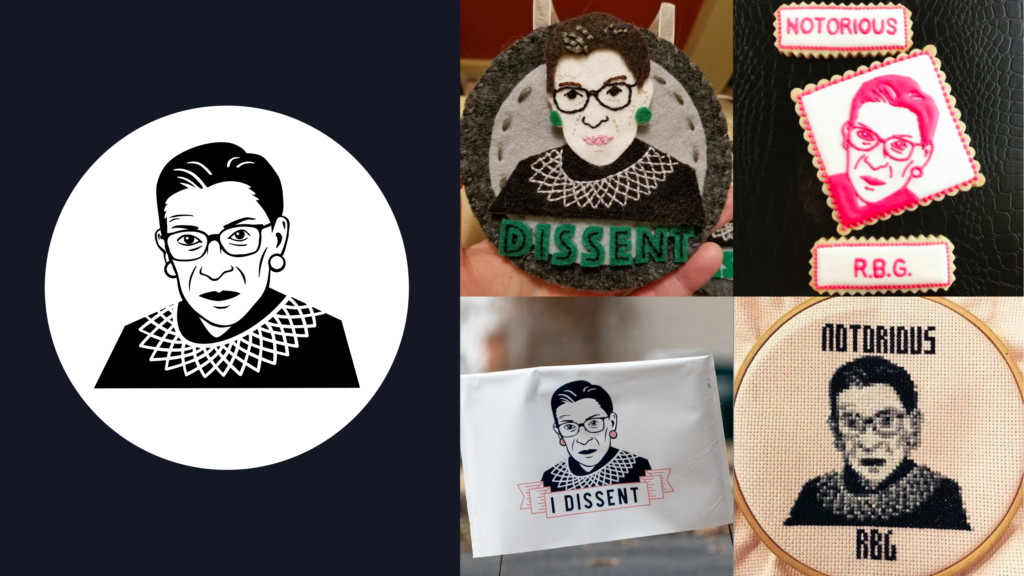 ---
Have a Craft You Want to Share?
Show us by tagging us on Twitter or email it to info@thenounproject.com.
Check out our DIY Blog category for all your crafty, creative needs.