Debbie Millman is a luminary in the world of design, branding, and creative leadership. With a career that has spanned design, education, brand consulting, writing, and art, she is arguably one of the most iconic and celebrated figures in the industry. As host of the award-winning podcast "Design Matters," which has been airing for over 18 years, she has engaged some of today's most creative minds, uncovering the stories behind their work and sharing valuable insights with a global audience.
In addition to her work on "Design Matters," Debbie is the co-founder and Chair of the Masters in Branding program at the School of Visual Arts in New York City, one of the first branding programs of its kind. She has nurtured and mentored the next generation of designers, and generously spends her time speaking at conferences, giving interviews, and sharing with the design community. She is also the editorial director of Print Mag and has authored 7 books exploring the intersection of design, branding, and personal growth.
We had the pleasure of speaking with Debbie to learn more about her approach to storytelling, the most powerful lessons learned throughout her career, and the importance of giving back.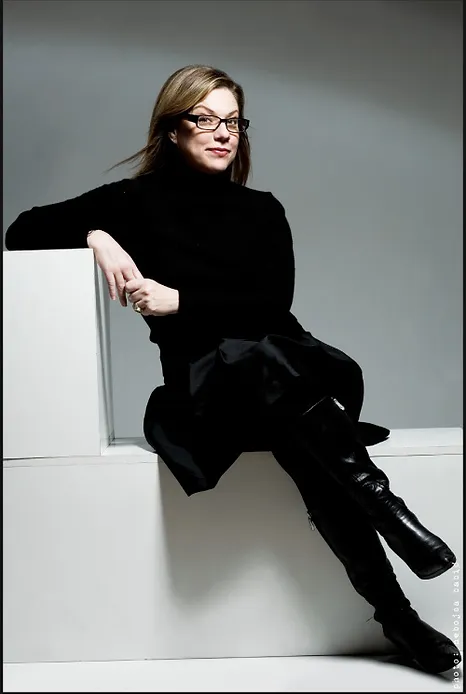 Hi Debbie! Over the last 18 years you've led conversations with some of the world's most creative designers, writers, artists, musicians and more through your podcast "Design Matters." What is your approach to storytelling and how to do you create a framework for your interviews?
The podcast has changed a great deal over the years. I started the podcast as a "Hail Mary" to my creativity. Over the years, in addition to interviewing designers (which is really what I solely did at the beginning), I started to interview any creative person that was interested in talking with me about the trajectory of making things. The show has gone from designers talking about design to conversations with the world's most creative people about how they design the arc of their lives. As far as the framework, I like to think of the podcast now as storytelling through questions. I do a tremendous amount of research before each interview and create a framework for the conversation in advance. This way I can really follow the lead that my guest takes in terms of talking about what they want to focus on, but also create an overarching narrative.
You have said before that you're happiest when you're creating and making things. Do you have a creative process or any personal rituals that help you get in the "creative zone"?
I don't have any rituals (I wish I did!). Generally I need a deadline, which is probably the biggest motivation. I don't have a process and I can't even imagine if I did have a process what that would look like. I think that creativity is such an amorphous, magical thing that, for me, having a process takes some of the enchantment out of it. All that being said, you still have to sit down and make things. So, I guess that's my process: Sit down and make the things.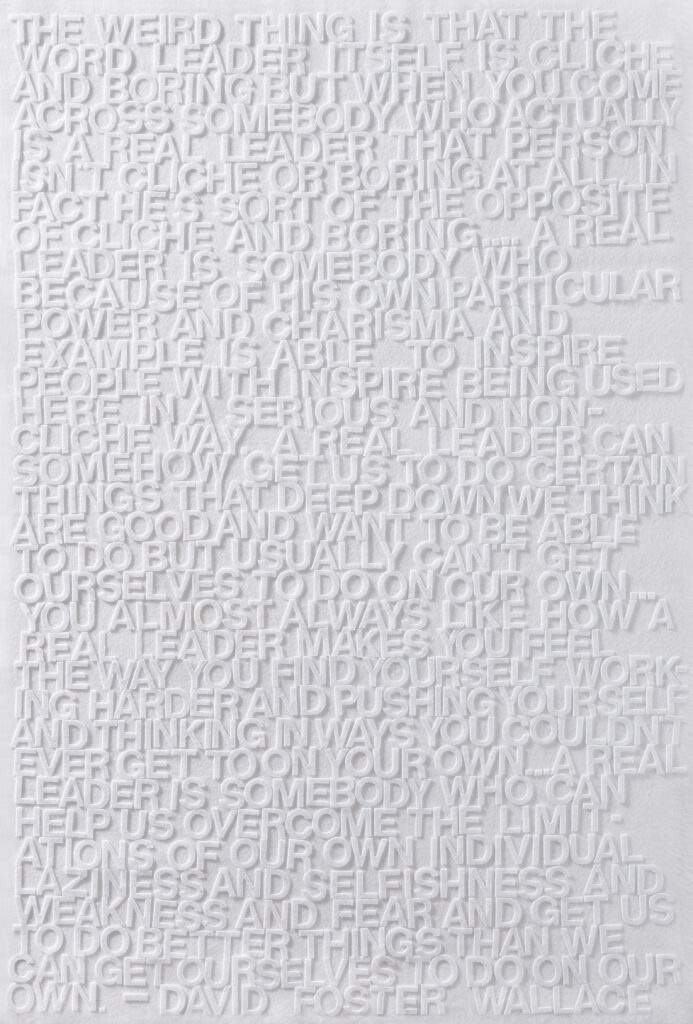 Art by Debbie Millman
Over the course of your career, what's one of the most powerful lessons you've learned? 
It was something that I learned from David Lee Roth, the lead singer of the band Van Halen. When I interviewed him about 5 years ago, it was to talk about all of the new ventures he had undertaken in addition to his history with Van Halen. I grew up listening to the band and observing how big Van Halen became. In 1984 they had one of the biggest albums, tours, and videos. They were really one of the most popular bands on the planet. I wanted to ask David what that felt like.
David Lee Roth is very much known as a jester and tells a lot of jokes. He's very animated and brings a lot of energy into any situation but, when I asked him that question, he got very pensive and thoughtful. He let me know that you have to be very very careful when you get to the tallest mountain in existence, because when you get to the tippy top you're often alone, it's always cold, and there's only one direction to travel. That really, really impacted me because I knew over the course of my life I'd always been in a rush to try and get to the top, and it had already taken a really long time just to get where I was getting. The idea of ever getting to the the top felt really out of reach to me, but after that conversation, I felt like it was ok to take my time because I didn't want to peak – ever, really. I'd like to think that I peak the day before I die. Now, I don't feel quite as rushed as I did.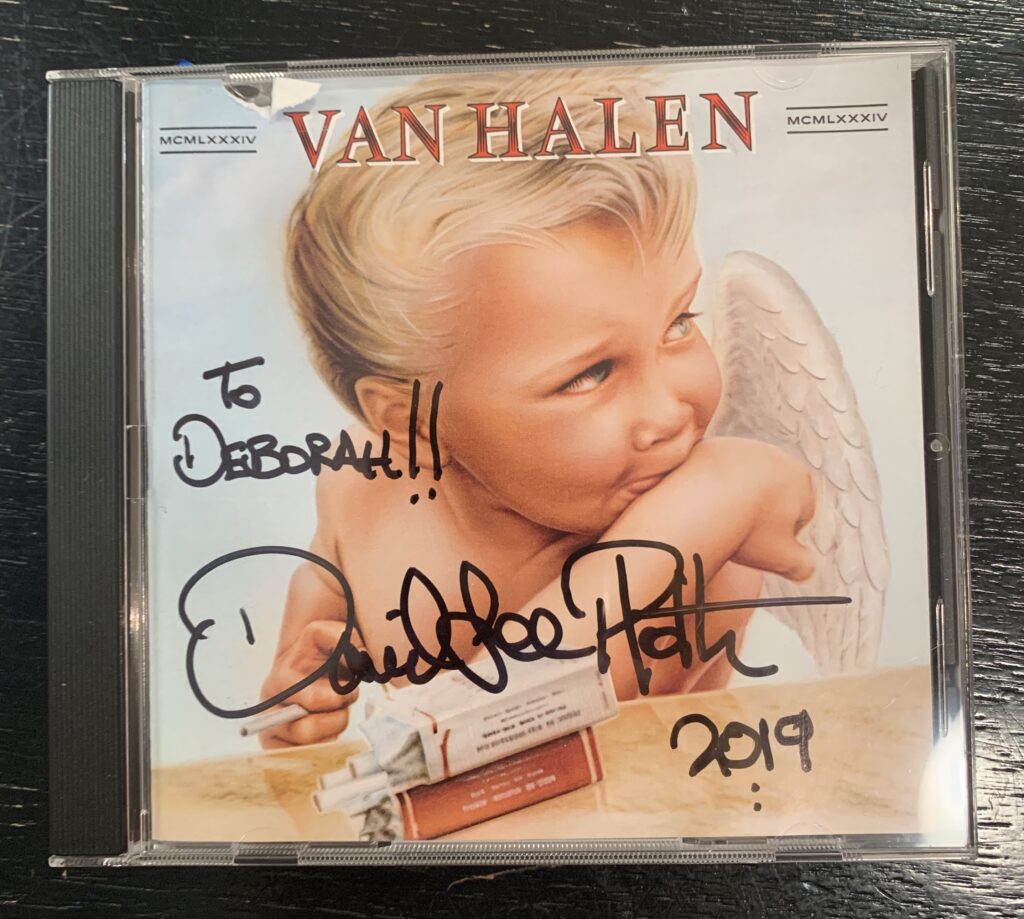 When you are faced with challenging moments, personally or professionally, how do you re-center yourself and move forward?
I cry. I wallow and I feel depressed for a little while. I found that the more you allow yourself to feel those emotions when you're having them, the more quickly you metabolize them and get over them. I'm a crier and I have a lot of intense emotions. I let myself have them when I'm having them and then move on.
You have a long history of working in branding, including serving as Co-Founder and Chair of the SVA Masters in Branding program. In your opinion, what truly makes a brand iconic and memorable?
Generally speaking, the more single-minded the brand is the more likely it will cut through the clutter, appeal to people, and capture the imagination of an audience. Memorable brands have a real reason for being – a reason that is unique not riding the coattails of a particular trend. In addition, brands that are willing to take risks and stand for something that is meaningful instead of just creating opinions to get the most likes. And finally, a brand that is not only a different form or different flavor than anything that's come before, but also a brand that can make a difference in someone's life.
What are your thoughts on the power of visual language?
Visual language can be positive, but it can also be negative. It's all made by people who are creating something that's either very positive or very negative. We project meaning and associate certain emotions and beliefs with visuals based on our personal points of view. Especially now, when we're living in such a polarized world, the very same things that might outrage some are the same things that thrill and excite a completely different group of people. I don't know that you can say you have positive or negative visual language, but you do have positive or negative ideas that are perpetuated by people who then embed those ideas into visual representations. I think it's the beliefs of the people behind the work and viewing the work that create these emotions.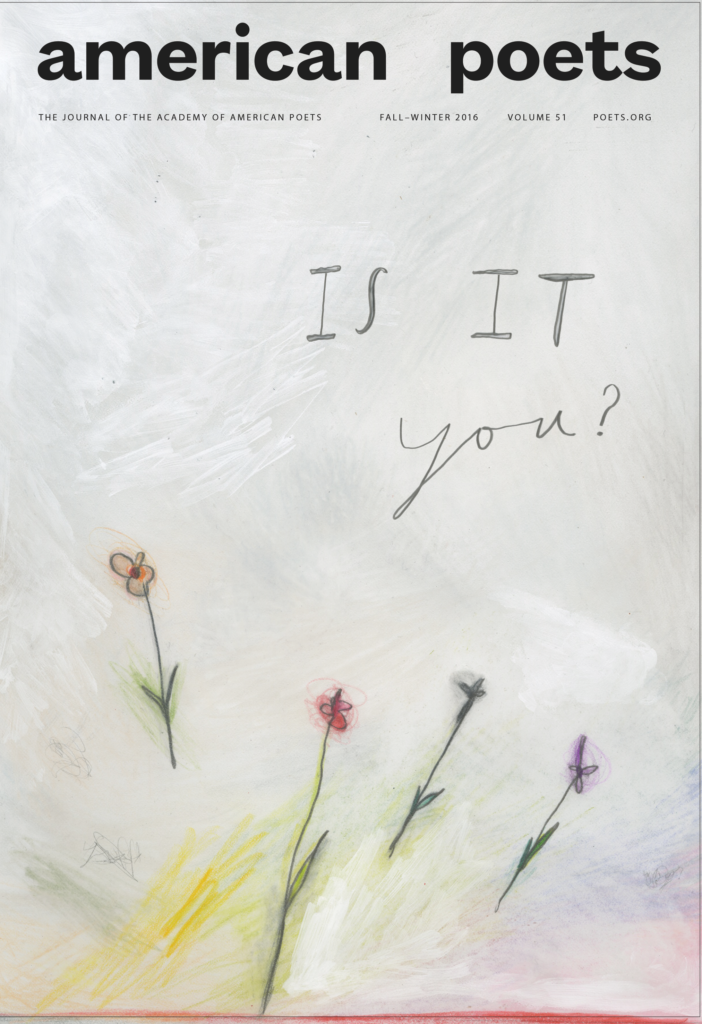 You're incredibly generous with your time and give to the creative community as an educator, regularly doing interviews, sharing your point of view, and more – why is this an important part of how you dedicate your time?
People were very kind to me when I was starting out – very generous with me and really helpful in giving me a hand. It's very important to me to try and pay it forward and be as generous to others as people have been to me.
Where do you find inspiration?
People inspire me! My wife (Roxane Gay), she's one of the most inspiring people on the planet. Walking also inspires me. I'm a big walker and I use walking as a way to process, think, imagine, and fantasize. I also get a lot of inspiration from culture whether it be reading, movies, or live theater, which I particularly love. I try to take in as much as I can and every single thing that I can experience somehow inspires something else in my life.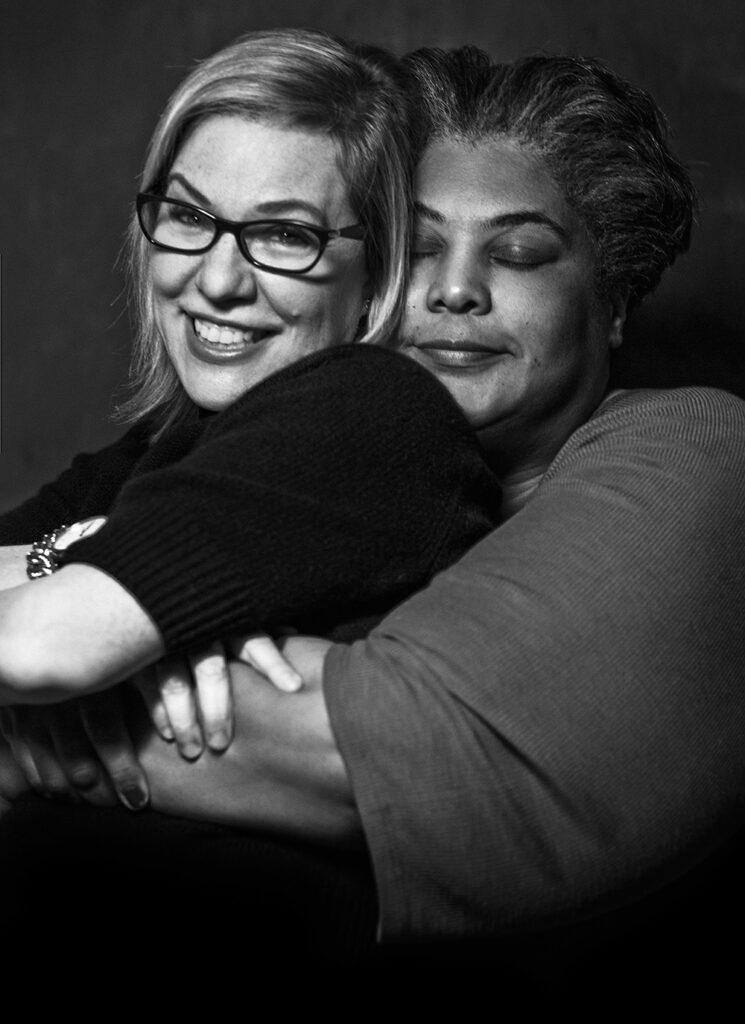 As you look to the future, what are you excited about?
I'm really excited about the ways in which people are using visual language to inspire change. I'm very inspired by my students, who seem to be committed to using branding, and the tenets of branding and design, to create a better world instead of just to market fast-moving consumer goods, or fashion, etc. I find that to be extremely exciting!